In addition to campaigns, partner admins are also able to create calendars and events. We hope that allowing partner organizations to hold offline events will lead to more robust campaigns and more rewarding partnerships.
As an organization administrator, you'll be able to create partner events and calendars from the partnership's admin page (org admin homepage > Partnerships > name of the partner)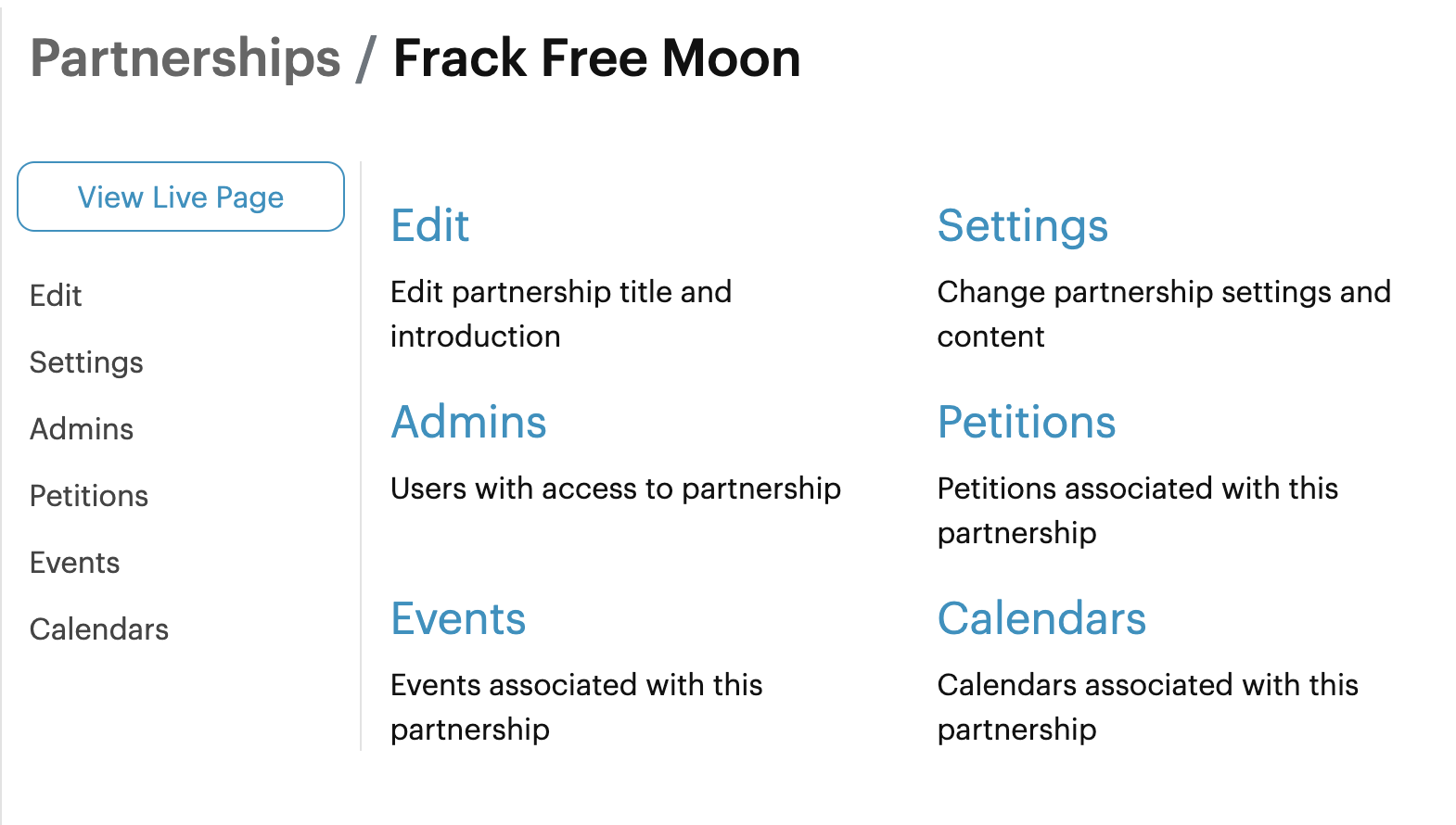 If you create an event from the normal event creation page, you can move it into the partnership by clicking the Events button and then clicking to Move Event Into Partnership.
Once an event is associated with a partnership – either through initial creation or after being moved into the partnership – we'll include the partner's name and logo on the event page.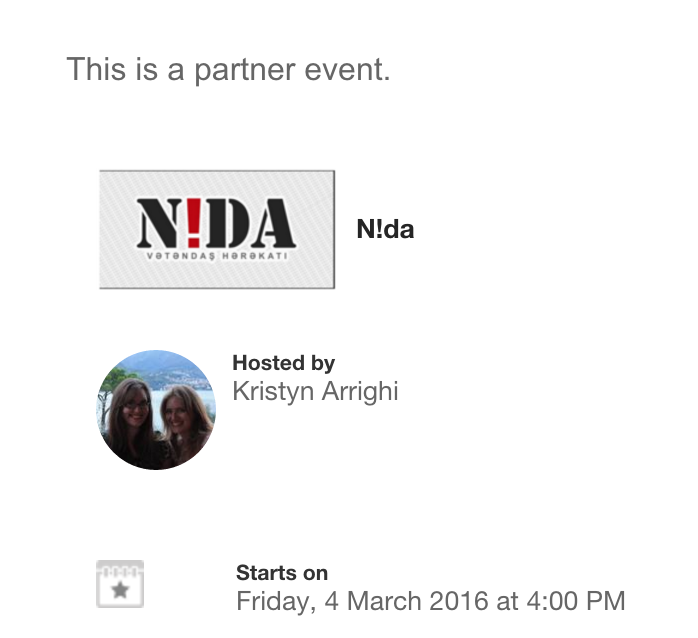 Additionally, we'll use the partnership's signature sharing rules to determine which RSVPs will be added to the partner's mailing list.
When an event is added to a partnership after creation, we'll email the partner administrators to inform them that an event has been added to their partnership. They'll be able to view all of their partnership's events and calendars from the partner's management tools.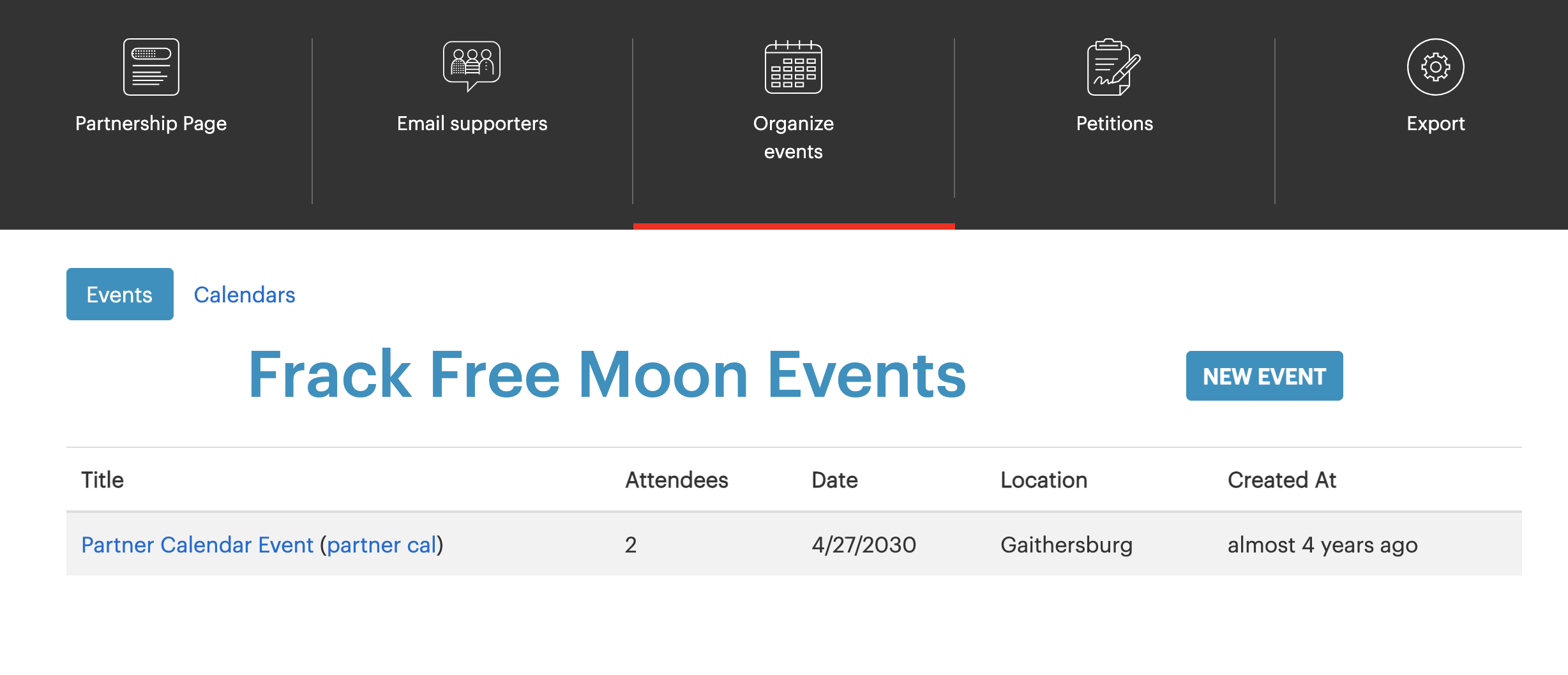 To add a new event to their partnership, they'll just need to click the New Event button. Please note: partner admins are not able to create calendars – this permissions is only available for org admins. If you'd like to create a calendar that's cosponsored by a partner, you'll need to create the calendar on their behalf.
From the partner's management tools, partner admins can view all of the events and calendars associated with their partnership. Because partner admins also have access to event host tools for events in their partnership, they'll be able to see attendee lists for each event. Partner admins who have export permissions will also be able to see attendees in their export CSV. Partner admins will be able to see which event the RSVP is from by looking in the event_slug column.