Need more information about setting up an effort? Go to Step 1.
---
Effort Admin Page
The effort admin page is the main portal through which org admins can manage their efforts. To access the effort admin page, go to the admin homepage, and click Efforts under Manage. Then click the name of the effort you want to manage.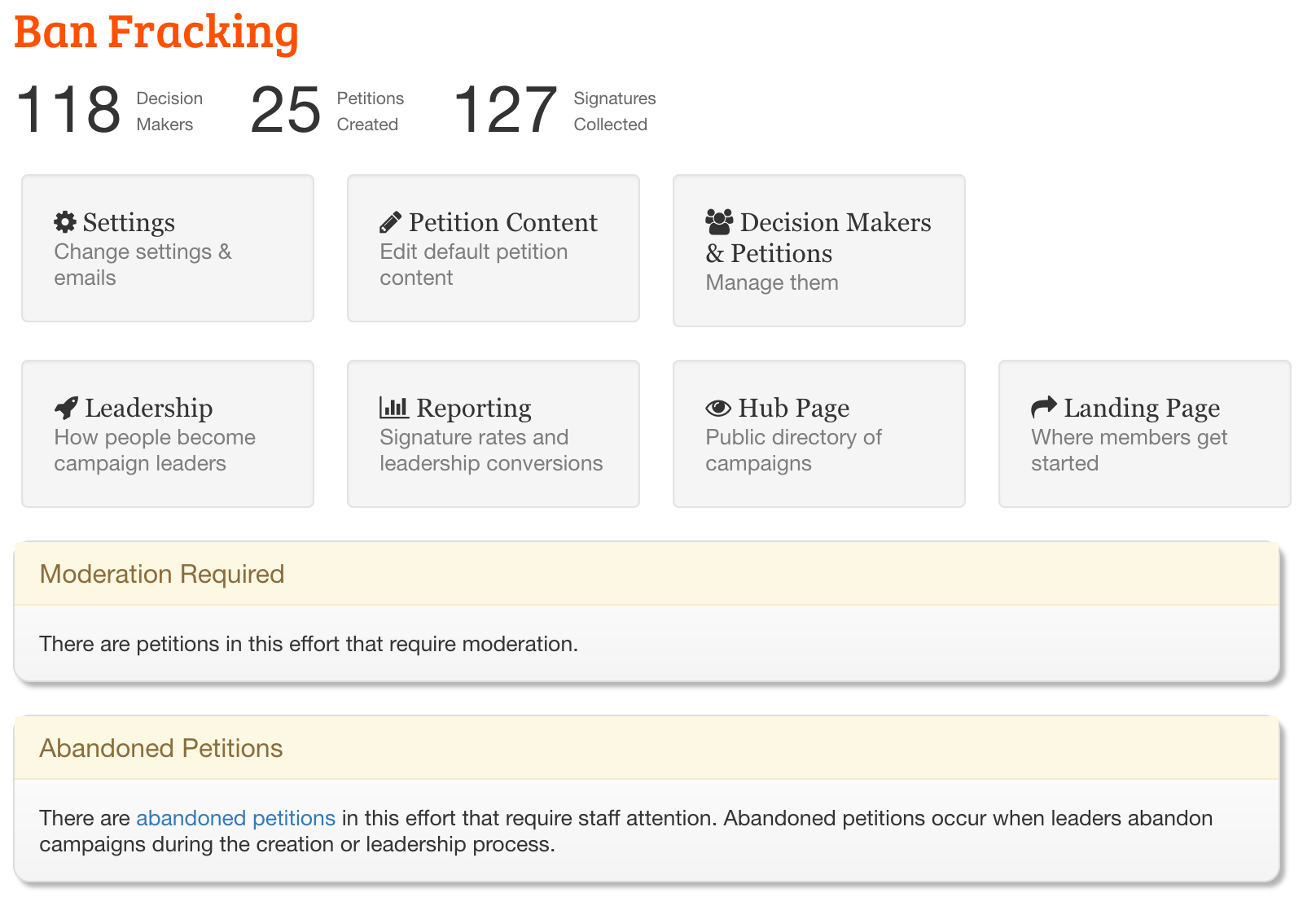 At the top of this page, you'll see some statistics about the effort, including the number of decision makers, petitions, and signatures.
Below these statistics are a number of buttons:
Below these buttons, we sometimes display warnings:
---
Next we'll look at an effort's landing and hub pages.