Need more information about setting up an effort? Go to Step 1.
---
Effort Admin Page
The Effort admin page is the main portal through which org admins can manage their Efforts. To access the effort admin page, go to the admin homepage > Efforts > click the name of your Effort.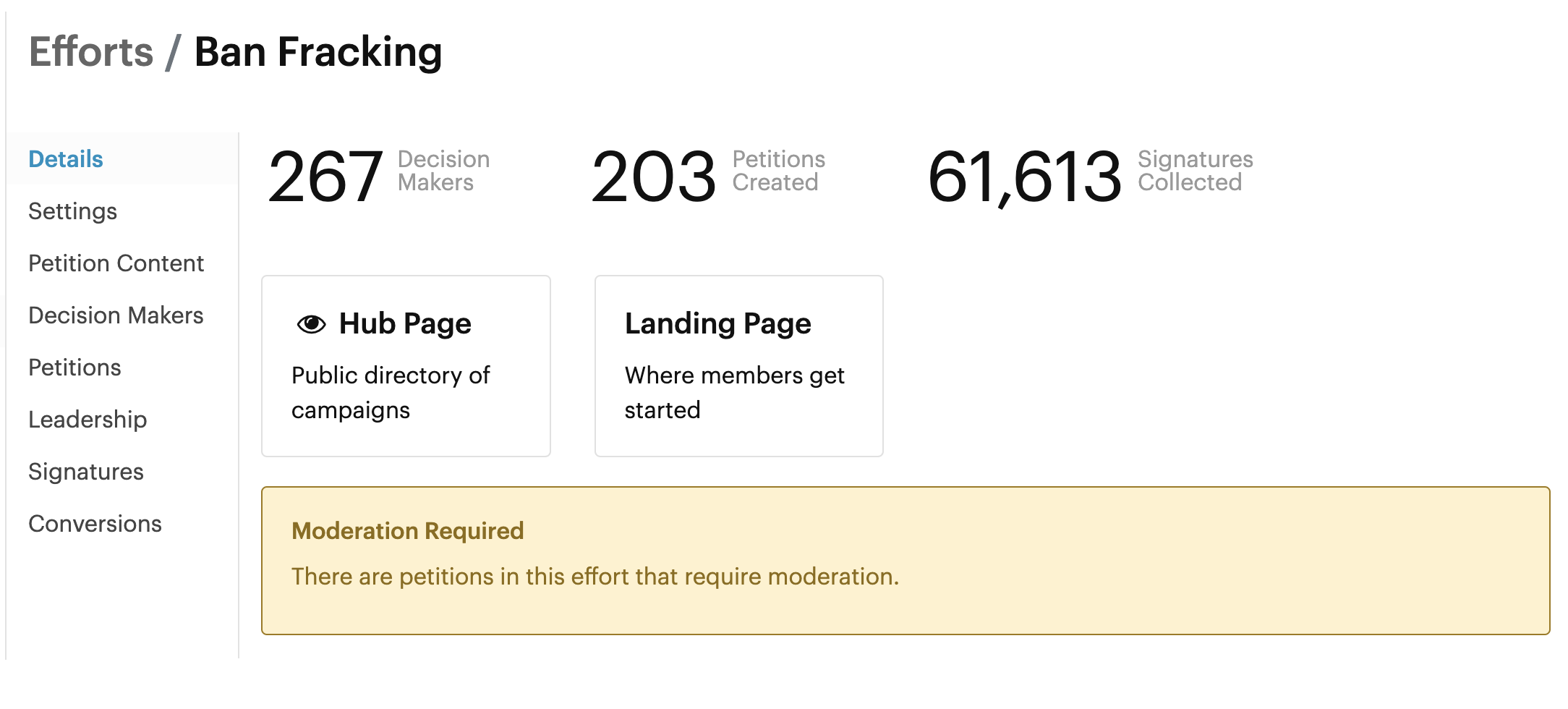 On the left-hand sidebar of this page, you'll see links to other admin pages for this Effort, including:
At the top of the main content of this page, you'll see some statistics about the Effort, including the number of decision makers (and/or objectives), petitions, and signatures. We also provide links to the:
Below these buttons, we sometimes display warnings:
---
Next we'll look at an effort's landing and hub pages.