Freshchat is not an authorized subprocessor

For organizations based in the EU (or processing EU data) and concerned with GDPR compliance, please note that Freshchat is not an authorized subprocessor under our Data Processing Agreement. We encourage all organizations to independently verify the security of every processor.
Freshchat is a live chat software product that allows companies to provide live support to their customers/clients. For ControlShift users, Freshchat can allow organizations to provide real-time live help for petition creators.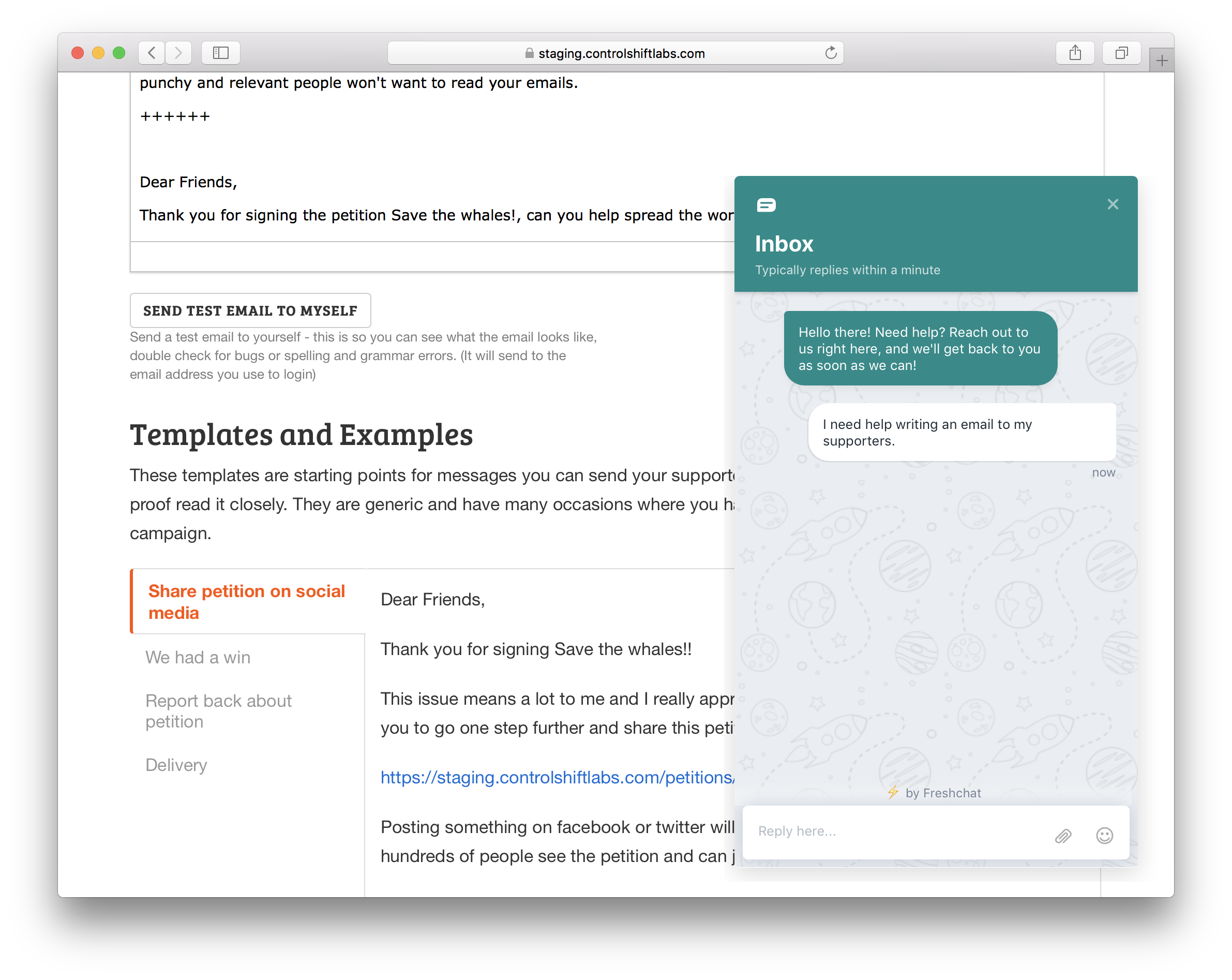 To get started you'll need a Freshchat account. Once you've created an account, find the code that allows you to embed Freshchat on your site. (At the time of writing this is accessible by going to Settings > Web Messenger: https://support.freshchat.com/support/solutions/articles/236793.) From the embed page, copy the token and host that are used in the embed code.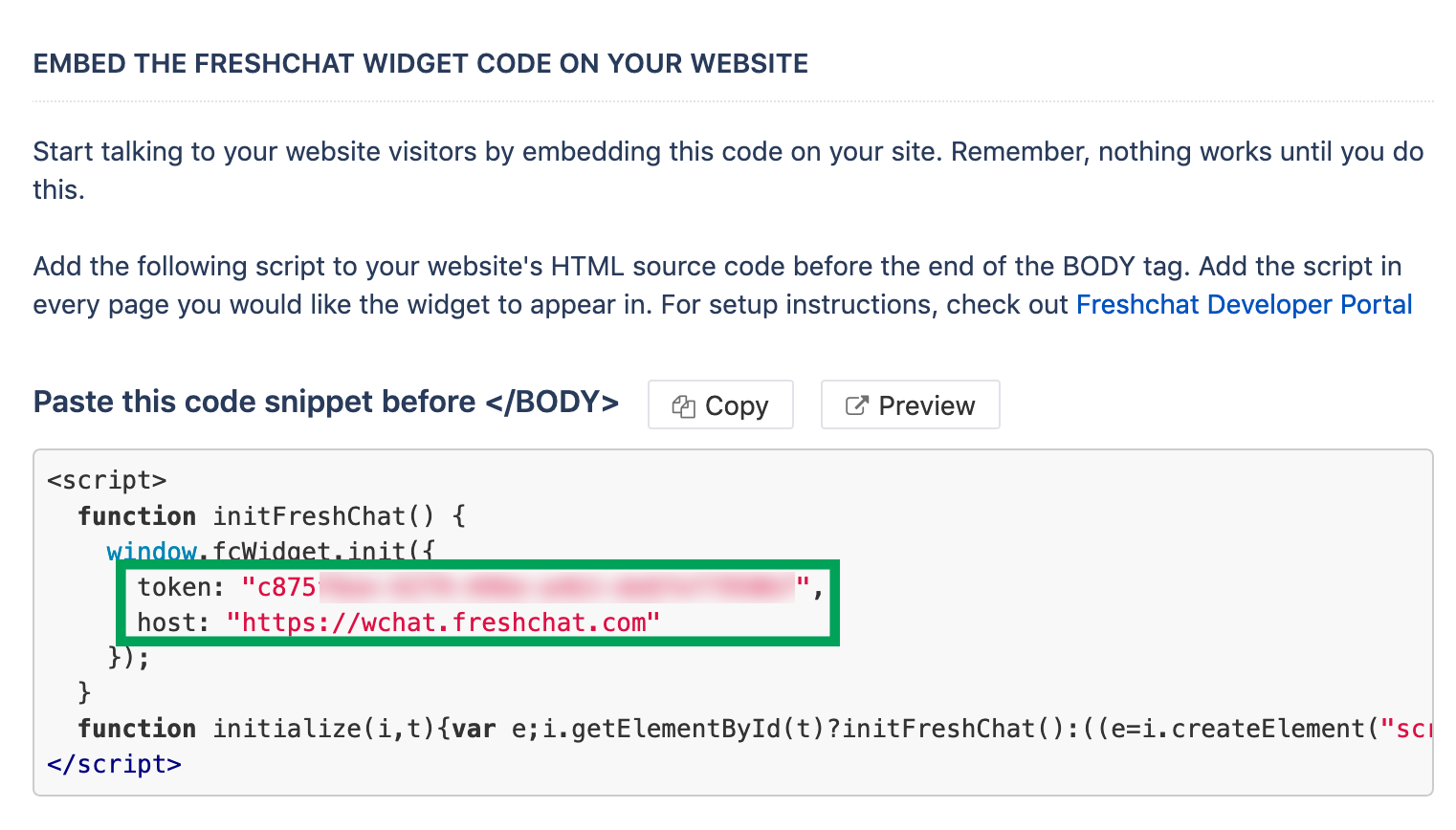 Now return to ControlShift to finish enabling the new integration. Go to the admin homepage > Settings > Integrations and click to Add Freshchat. On this page, enter the token and host. Then, click to Save.
Once enabled, we'll show the Freshchat option on the new campaign page and on the petition creators tools pages (for authenticated users).