Be sure to use Segment and Facebook securely

If you're subject to the EU GDPR, you'll need to evaluate the compliance of Segment and Facebook separately from your Data Processing Agreement with us. Neither Segment nor Facebook are authorized GDPR subprocessors under our agreement with you.
Facebook ads can help you publicize a campaign and reach a larger audience of potential signers. To track which signers come from Facebook, you'll need to start by creating a Facebook ad.
First, go to: https://www.facebook.com/ads/manager/creation/creation and choose your organization's Facebook ads account. For the objective of the campaign, choose to "Increase conversions on your website." Then, enter the URL of the petition that you'd like to promote. In the conversion event section, you should choose the option to "Complete Registration."
If you haven't already created an ad campaign for a ControlShift petition using the "Complete Registration" option, the pixel will be red and you'll see a warning that the pixel is inactive. If you've already created a campaign, the pixel will be green and you won't need to complete the other steps included in this tutorial.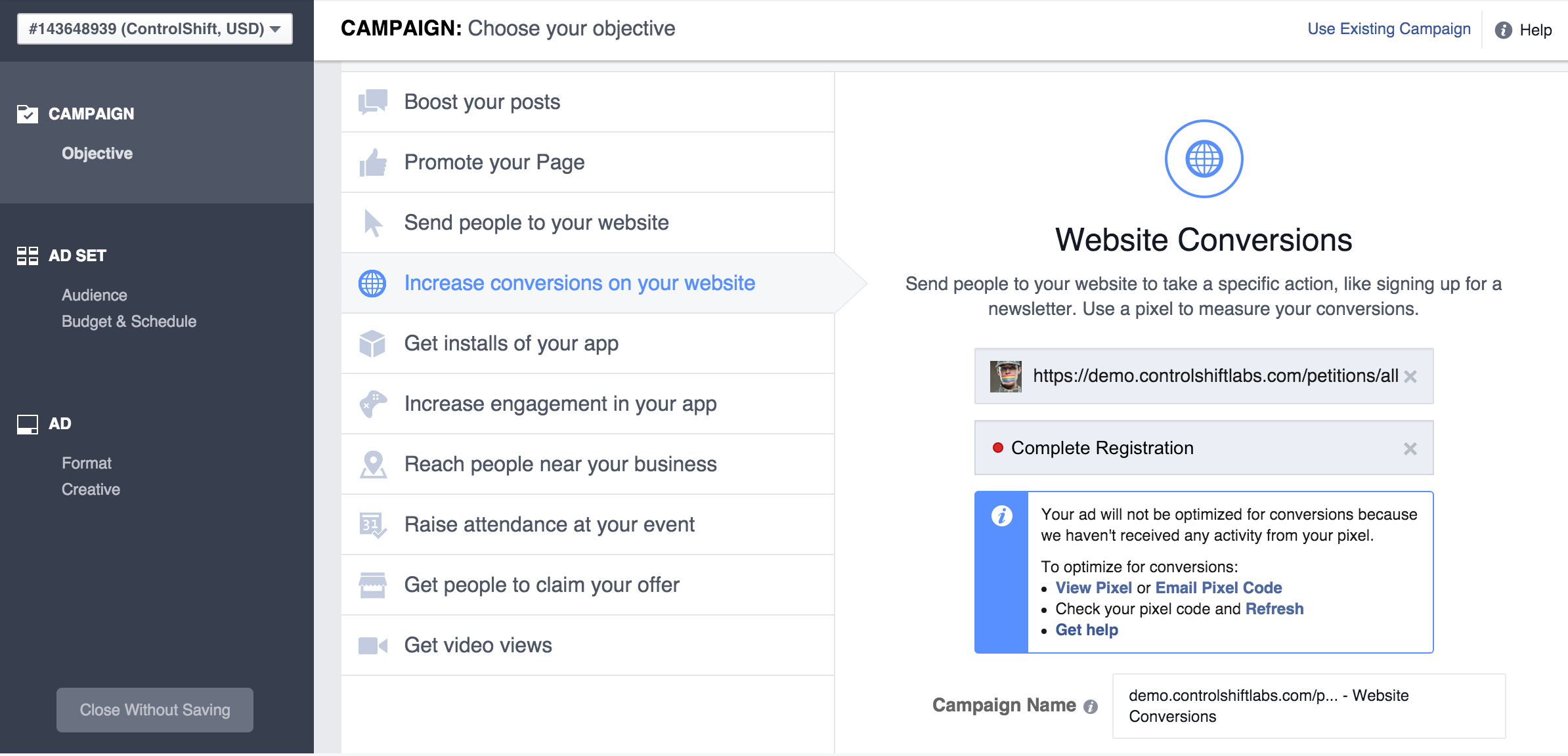 To get the pixel working, click to view the pixel. From this code, you'll need to copy the pixel ID, which is included after "fbq('init',"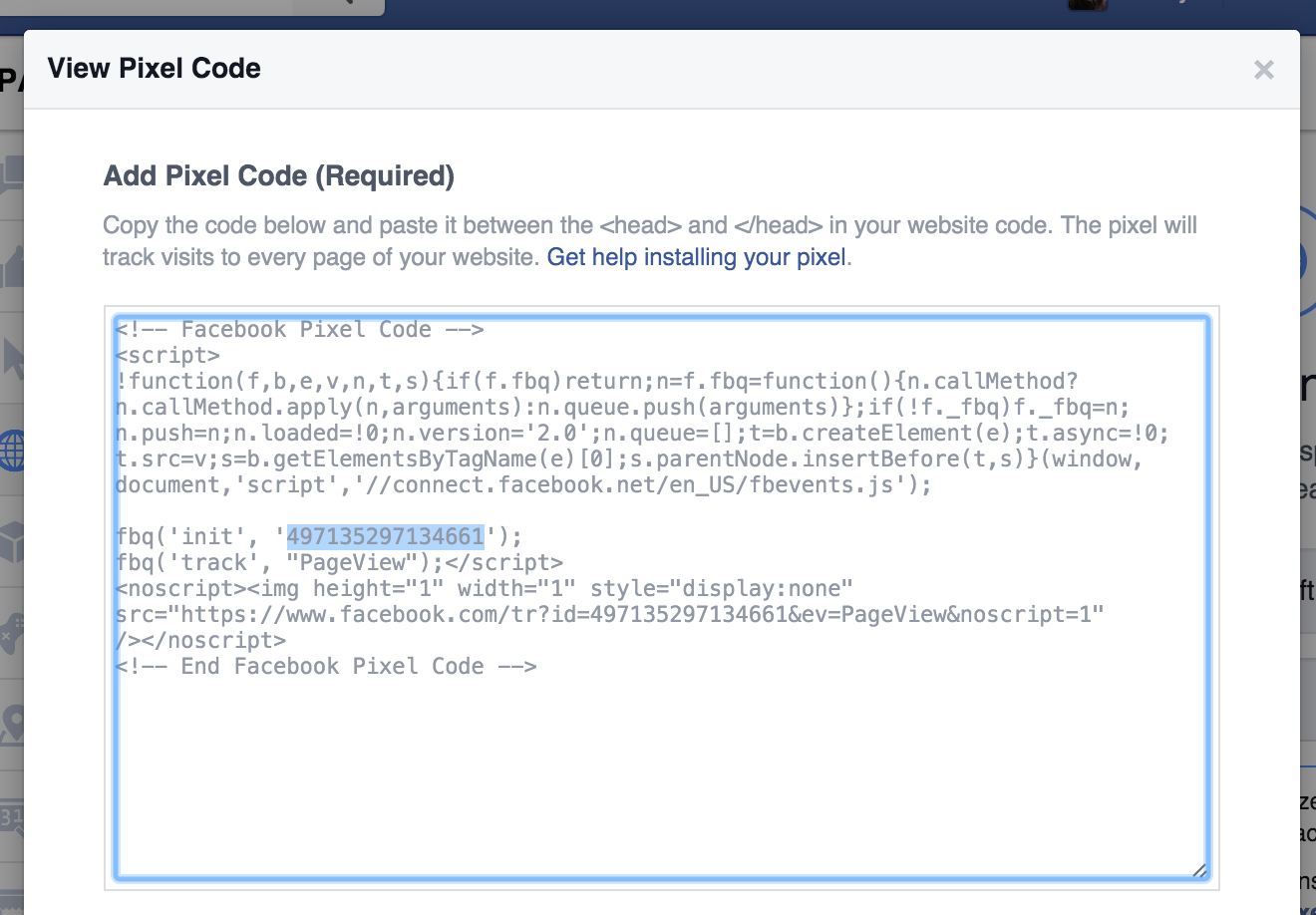 With the Facebook pixel copied, go to your Segment project. Click the Facebook Pixel integration and go to the settings tab. Enter your pixel ID into the corresponding text field. Next, in the Standard FB Events section, set "Signed Petition" to CompleteRegistration.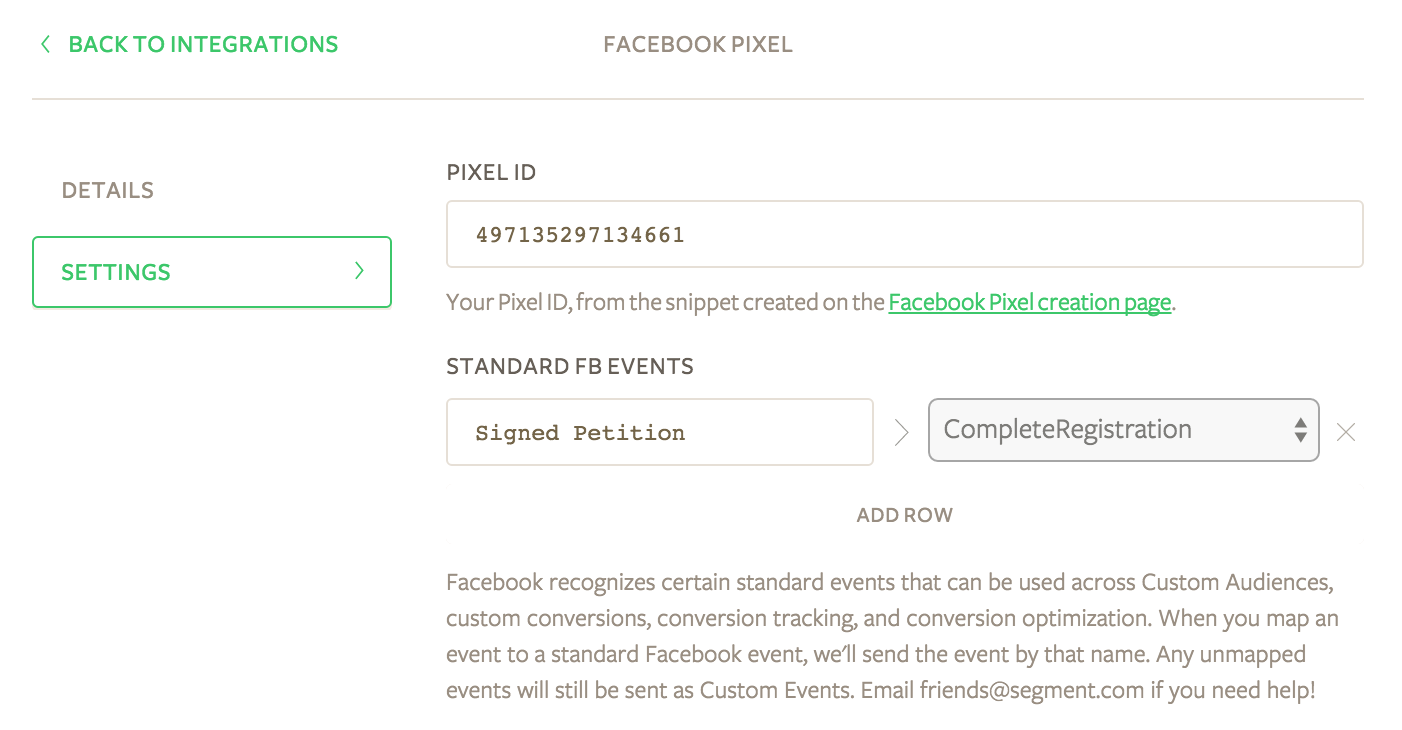 Click to Save Changes and Enable the integration.
You can now finish creating your ad. To test that the conversion pixel is working correctly, go to your Facebook ad manager and click to "See Post."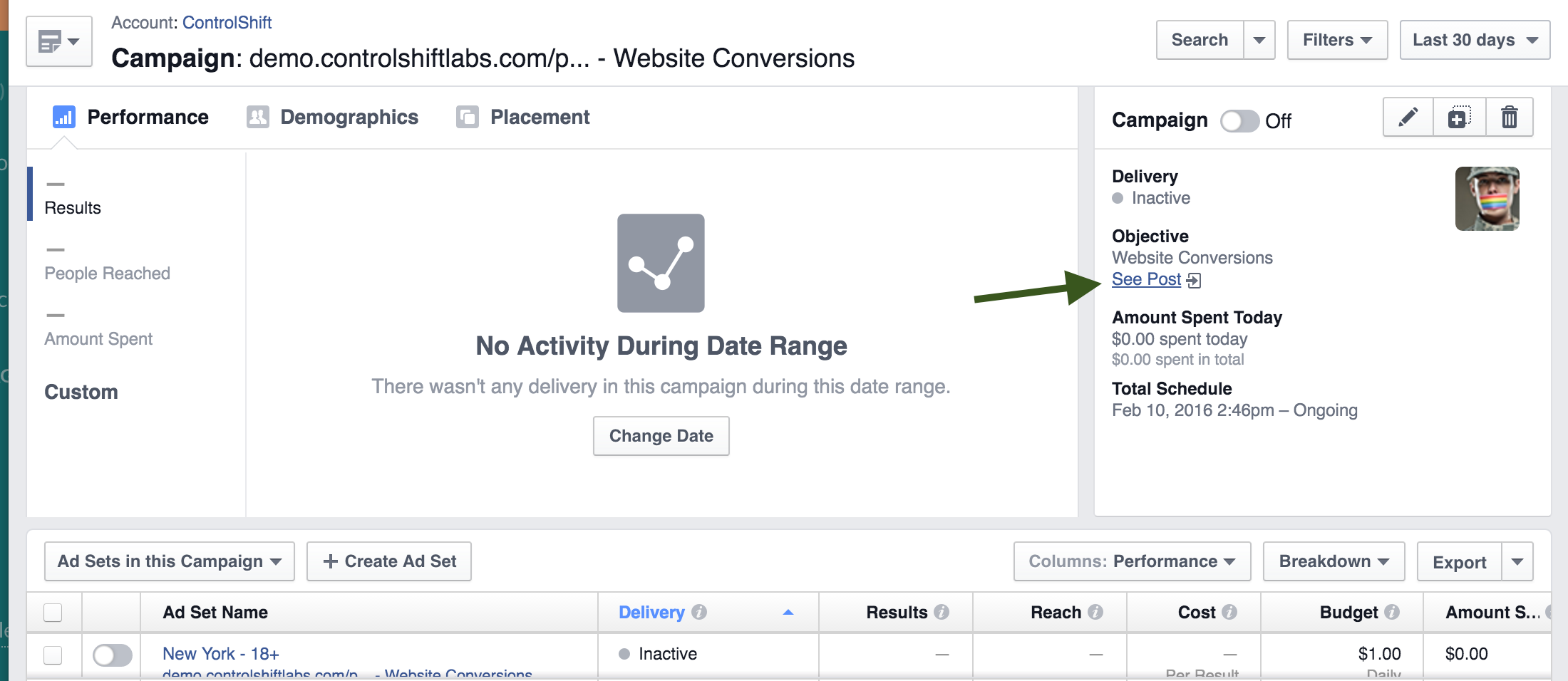 Once you're on the ad page, click to the petition and sign it.
The CompleteRegistration event should be included in your pixel stats page, under the "Events" tab.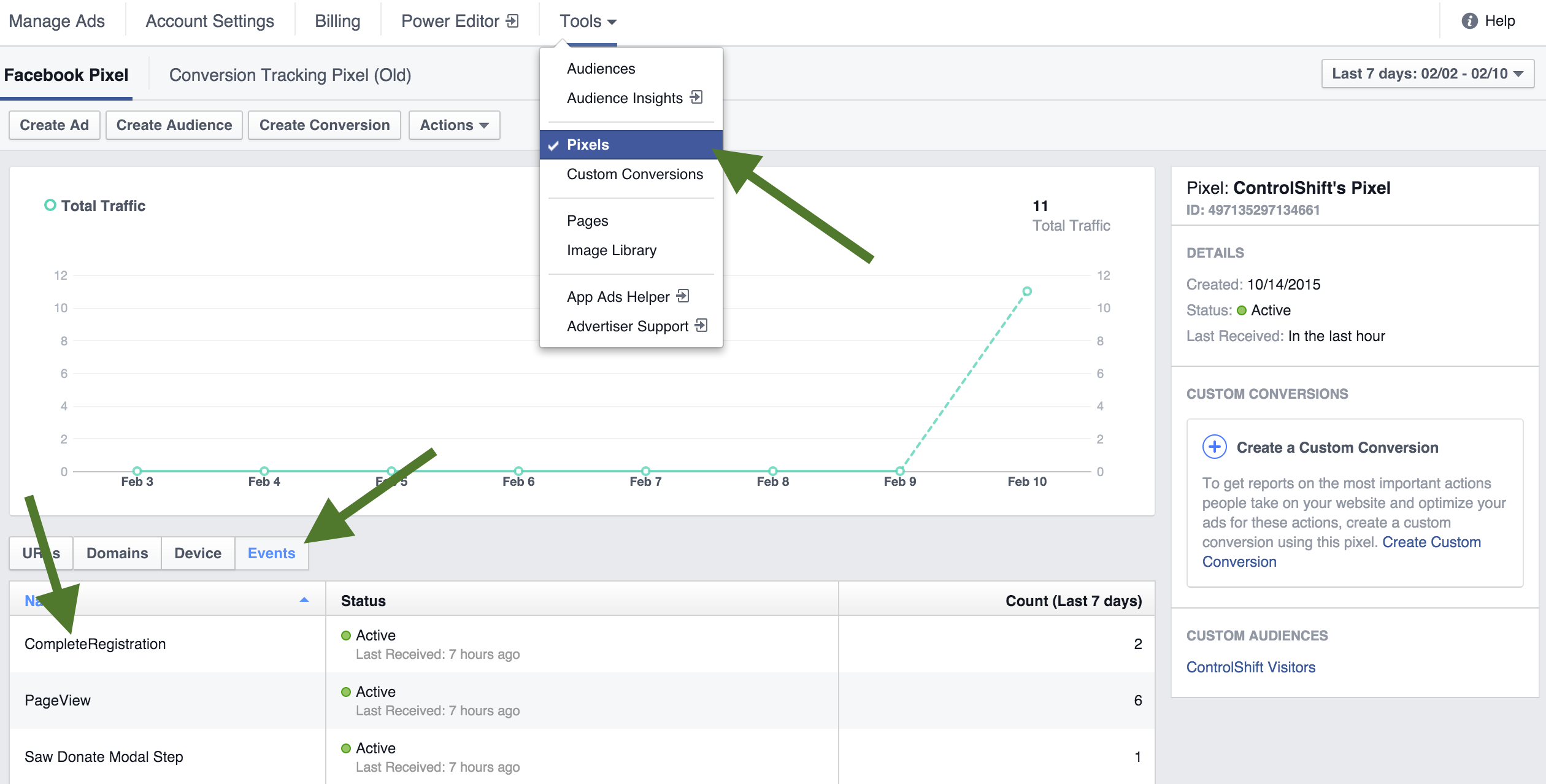 The number of Completed Registrations should also be included on the ads overview page and should be visible by adding a custom column for CompleteRegistration.
If you have any questions, please send us a support email.