As an org admin, you can add/remove/edit the links included in the platform's header and footer.
To get started, go to the admin homepage > Settings > Branding tab > Configure Header and Footer. From this page, you can add a new link by clicking Add a Link. To remove a link, click the x button. To edit a link, click the pencil icon.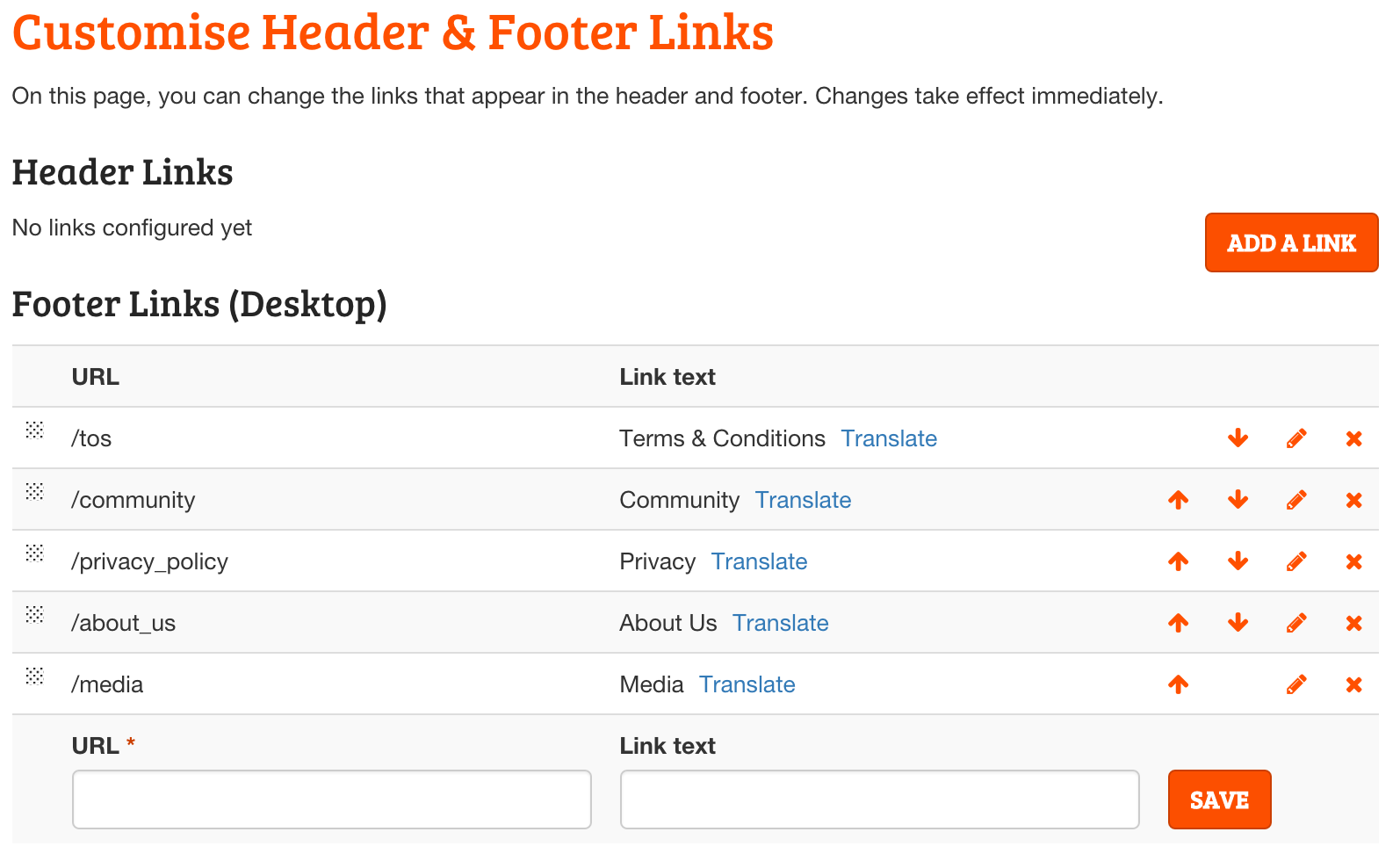 When you add or edit a link, you'll be asked to enter the URL you'd like to send users to and the text you'd like to be displayed. The text you enter will be associated with your organization's default language. Click Save and the change will take effect immediately.
Once the link has been added, you can add translations by clicking Translate next to the link text.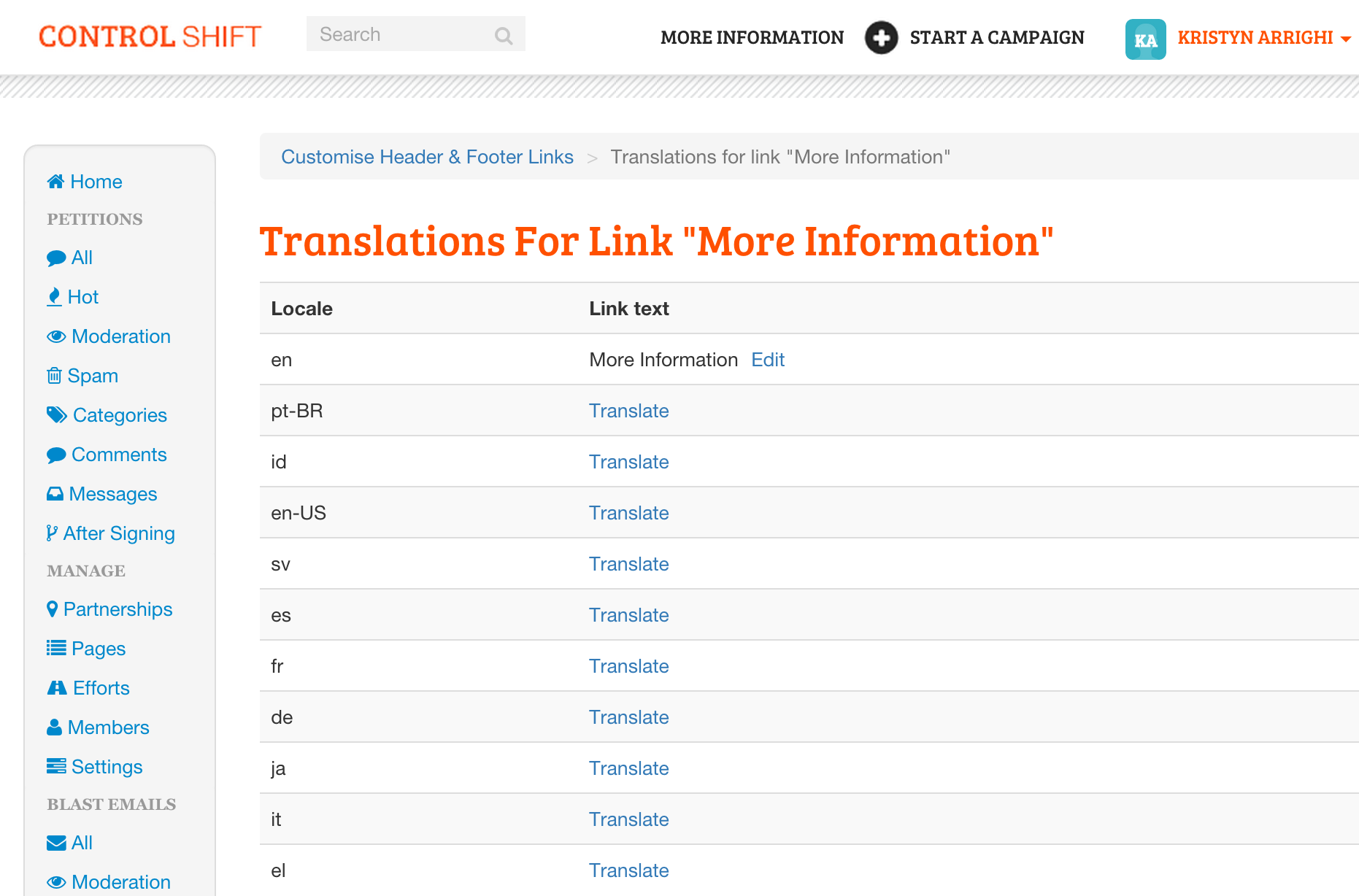 Choose the language that you want to translate the link into and enter the translation. If a translation does not exist for a user's language, the platform's default language will be used for that link.