Be sure to use Optimizely securely

If you're subject to the EU GDPR, you'll need to evaluate the compliance of Optimizely separately from your Data Processing Agreement with us. Optimizely is not an authorized GDPR subprocessor under our agreement with you.
Optimizely is a third-party tool that allows organizations to run a/b tests on the platform.
If you'd like to get started running Optimizely tests on your ControlShift instance, go to the admin homepage > Settings > Integrations, and click Add below the Optimizely option.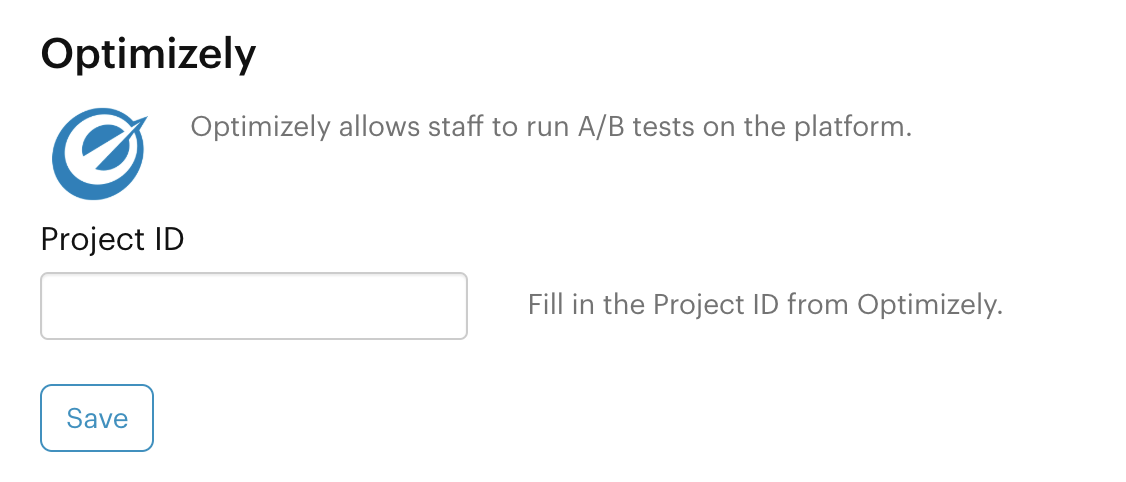 From here, enter your Project ID and click to save. The Optimizely sync will then be active.
When you're done running your test, you can return to this page, click Manage, and then Remove the integration. (Optimizely negatively impacts page load times. We recommend disabling the integration if you're not actively running an experiment.)