Wondering where petition starts are coming from? Using source codes, you can track which button or URL your supporters are using to start their petitions.
By default, we include source codes for the start a campaign button in the header (source code: header), the carousel on the homepage(homepage), and the ask included in the footer of blast emails (petition_email_footer).
Admins can also add custom source codes to the petition creation URL, which can be useful for tracking other petition solicitation activities. For example, if you're running an ads campaign, you can use a custom source code to track which petitions are created by each ad. Similarly, if you're sending an email to your list asking them to start petitions, you can add a custom source code to track responses.
To track a custom source, just append ?source=foo and/or a UTM parameter to the end of the petition creation URL, where foo is the source code you'd like to use. For example, any petitions created via https://demo.controlshiftlabs.com/petition/start?source=start_button&utm_campaign=1NovBlastEmail will be tagged with the source code start_button and the utm_campaign tracker 1NovBlastEmail. You can view a petition's source code and UTM parameters by going to the petition > Admin > Tech Bits section (on the Details page).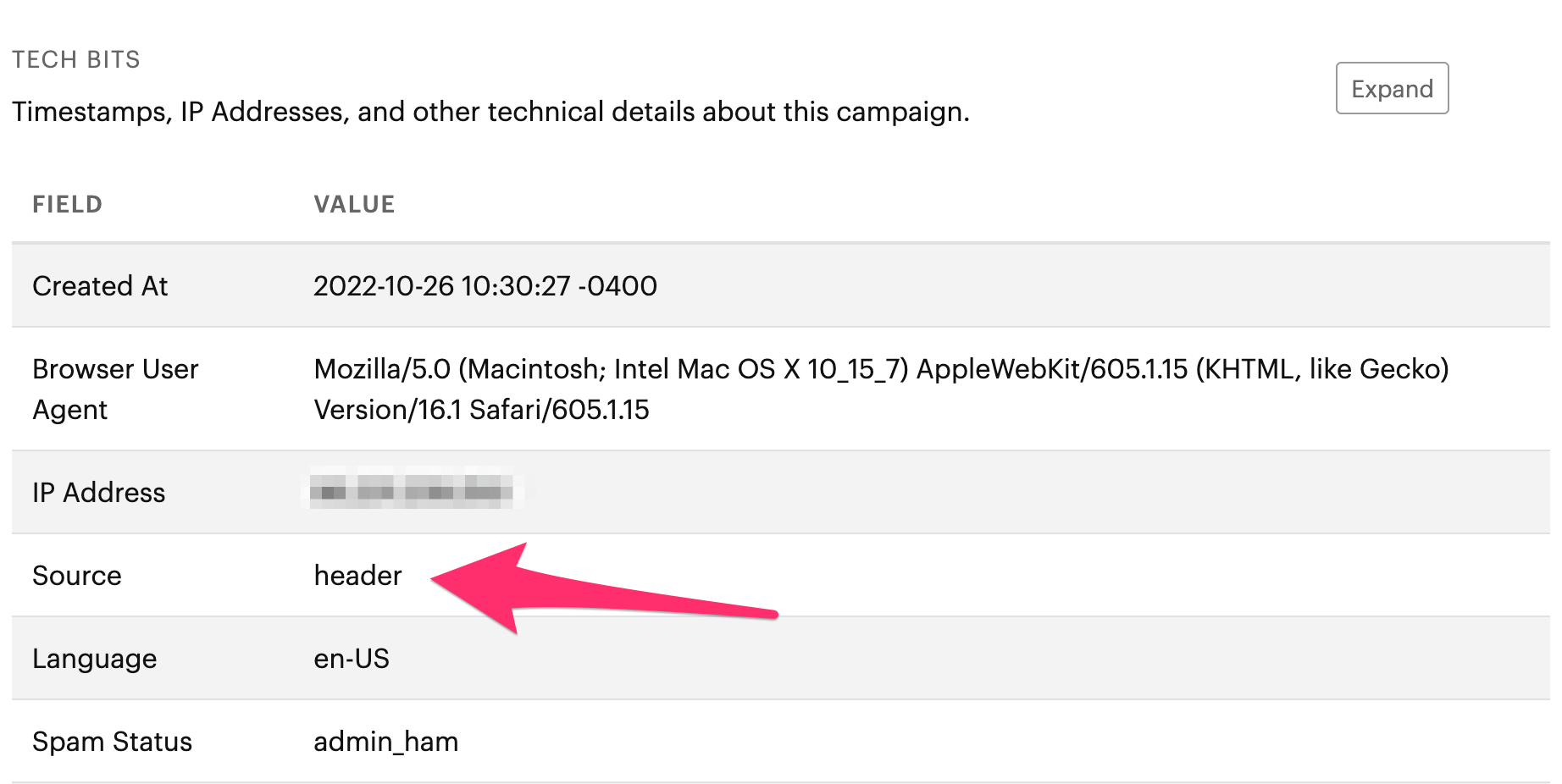 If you'd like to see which source codes are most popular, you can do so by going to the admin homepage > Petitions. On the all petitions page, we show a graph of petition sources. Clicking the graph will show a more detailed breakdown of petition sources.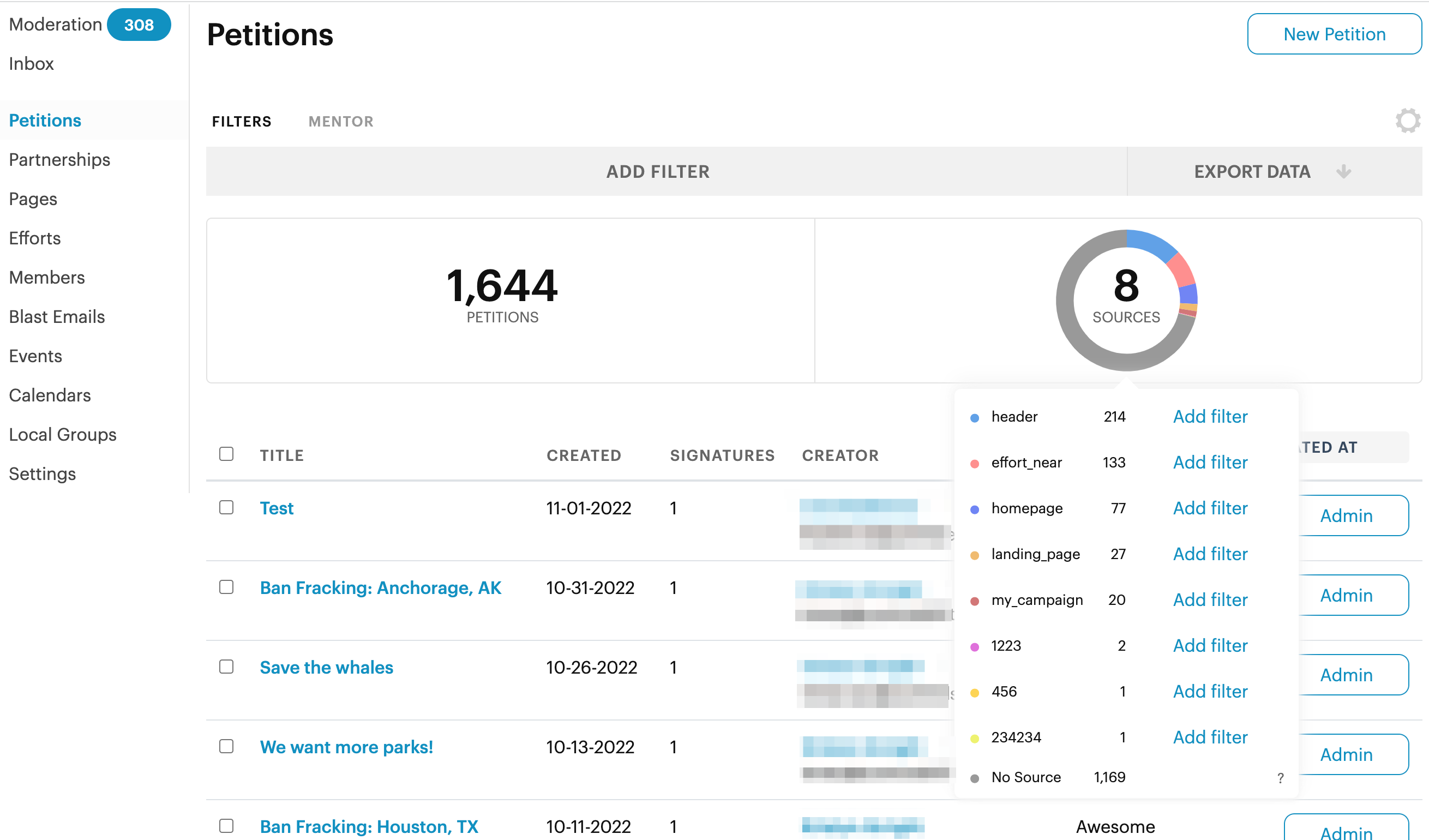 If you'd like to see the petitions included in that source, click the Add Filter link next to the source. You can also click Add Filter > Source > and choose the source.
To view the most popular UTM parameters, click to Export Data, which will generate a CSV of all petitions. We'll include a list of the UTM parameters associated with each petition in that CSV.