The most common action taken on your CSL instance will be people signing a petition. There are many ways for people to find a petition on the site – blast emails from your organization, social media shares, emails from the petition creator or other petition signers, or searching for it directly on your site – but the experience for these signers will be mostly the same. 
When a user is brought to the petition signature page, they'll be asked to fill out the petition signature form by including their full name, email, post code and (maybe) phone number. For returning visitors who are logged into their account on your site, this information may be pre-filled. (For some organizations their CRM integration also supports one-click signing.) 
After adding their signatures, users will almost always be shown the social share pop-up which asks them to share the petition on Facebook and twitter.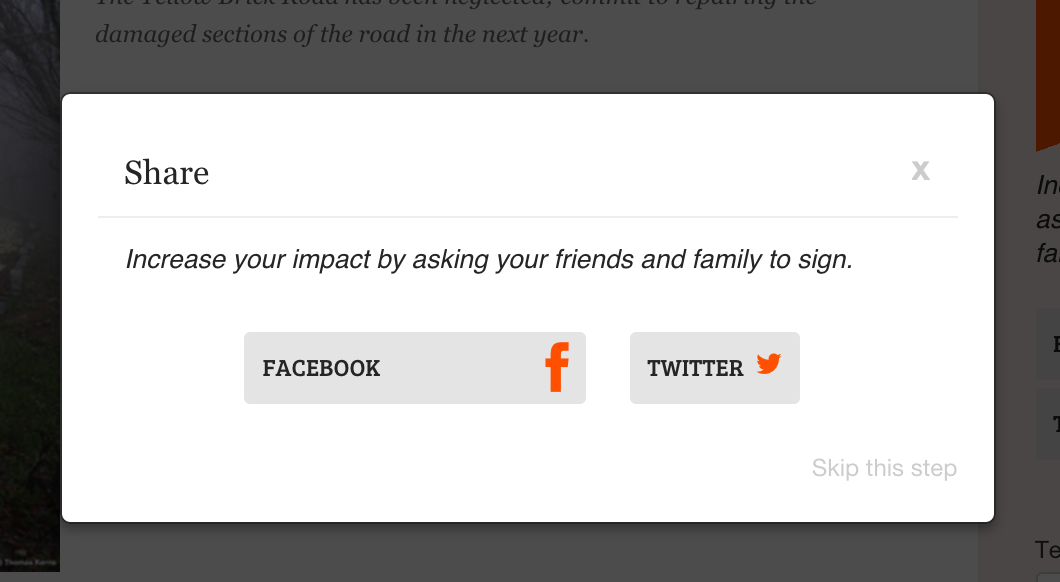 Then, depending on your organization's configuration, the signer may see other pop ups – like a window asking them to make a donation or a welcome modal giving them information about the organization. Alternatively, they may be redirected to a new page. Once they've completed your organization's post-signing experience, they'll be show the petition signature page again. In place of the signature form, these signers will see the following: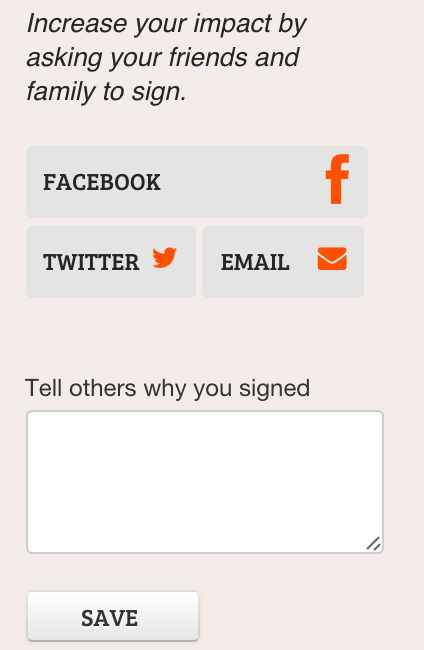 From here, they can again choose to share the petition on social networks. They can also click the email button, which will display a sample message that they can send to their friends asking them to sign. Finally, if they enter text into the "Tell others why you signed box," it will display on the signature page and be included in CSV downloads of signers as their 'Reason for Signing'.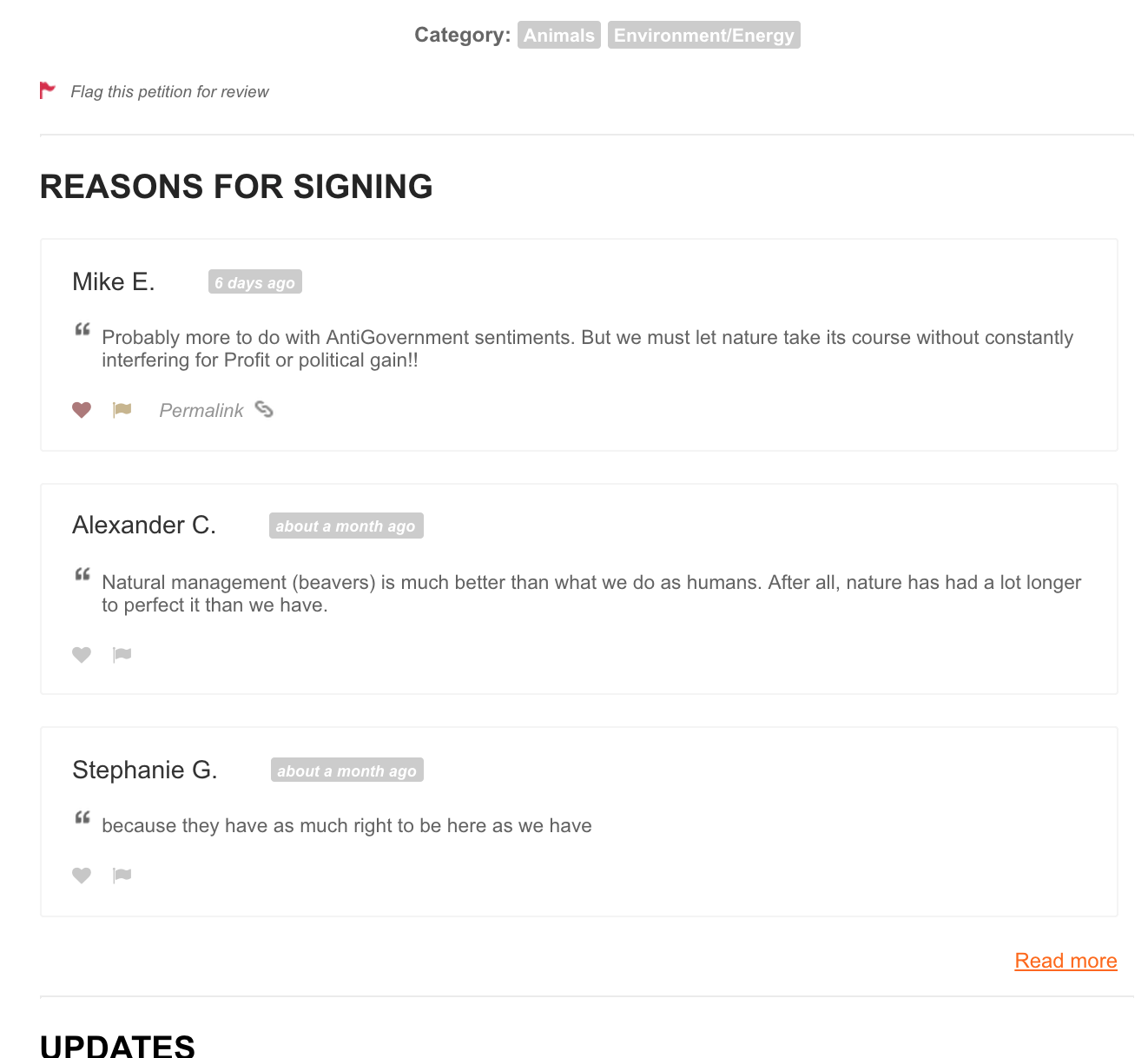 This completes the signature process. Now we'll look at the admin view of a petition.