Be sure to use Segment securely

If you're subject to the EU GDPR, you'll need to evaluate the compliance of Segment separately from your Data Processing Agreement with us. Segment is not an authorized GDPR subprocessor under our agreement with you.
We've received feedback from a number of customers who wish to track their CSL data through providers other than Google Analytics, or who want to run a variety of data analytics on their sites. In response, we've decided to provide free access to segment.com for all of our customers.
With segment, a single tracking code will allow our organizations to use a large number data analytics and marketing tools.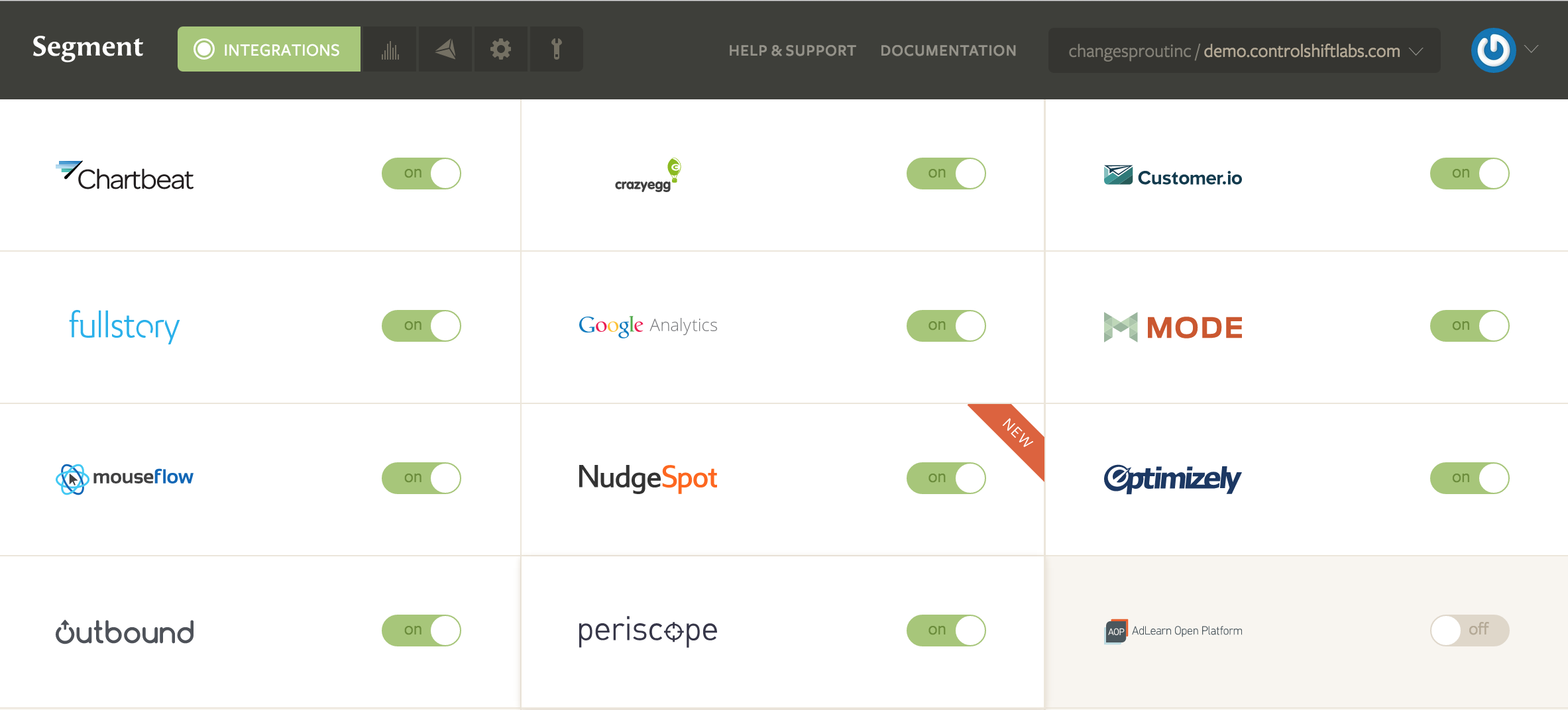 Segment.com already has an extensive list of partners that they integrate with, including Google Analytics, Customer.io, Optimizely, and Crazy Egg. If there is enough interest from customers, we may upgrade our account to include integrations with SQL tools (please send us an email if you'd be interested in SQL). You can see the full list of Segment's current integrations here: https://segment.com/integrations.
We've enabled a selection of the tools offered by segment on our demo site, and have included articles in this help center about the integrations.
We hope that this new offering will make it easier for you to run the analytics you want. If you'd like to get started with segment, please send us a support email at support@controlshiftlabs.com.