Congratulations on your successful campaign!

Mark a petition as a success
To mark the petition as a success, go to the petition > Admin > Settings > expand Ended and Won section, and then check the box labeled Mark petition as successful.
A text box will appear asking for an Ended Story – this story will be displayed on the petition's signature page. You can use this area to celebrate, tell the story of how the campaign was won, model successful campaigning for future campaigners, or to give nexts steps for the campaign.
Click Save and the petition's signature page will be automatically updated.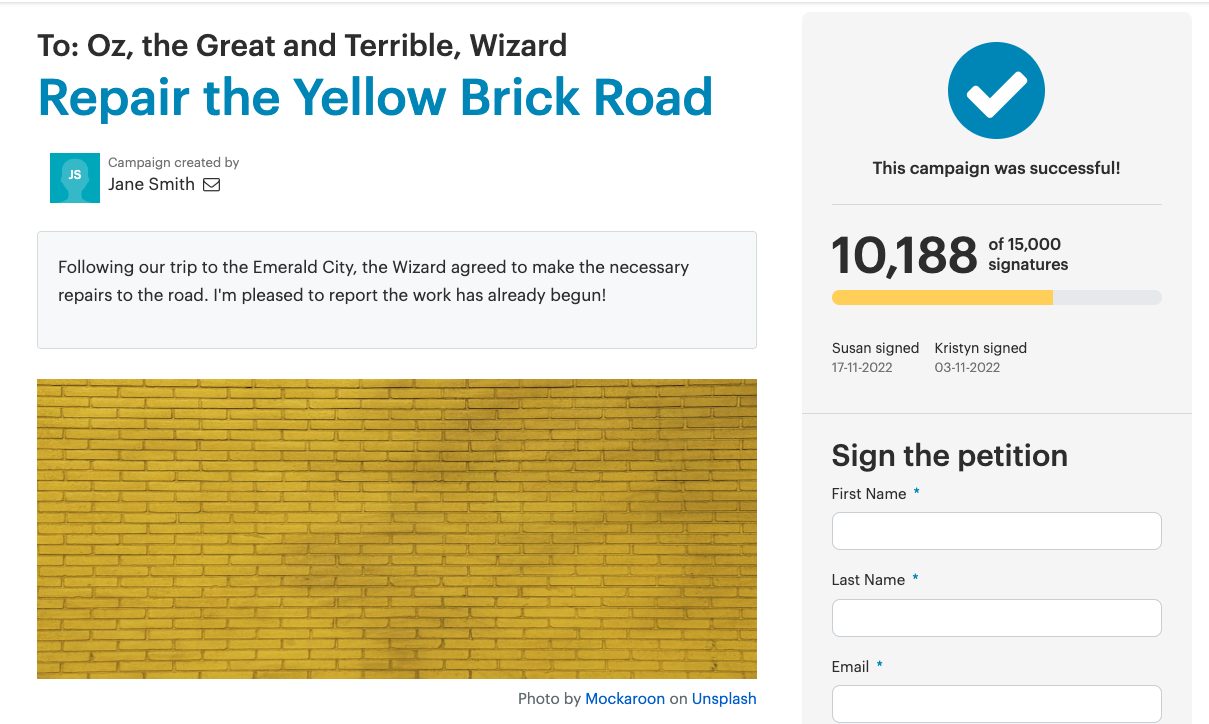 Petition Image by Mockaroon on Unsplash
First, the ended story will be displayed in a box below the petition's title and creator information. Next, the petition's timeline will be updated with the number of signatures the petition had at the time it was marked as a success. Finally, a success ribbon will appear designating that the campaign was a success.
---
View successful campaigns
If a user clicks on the banner they'll be taken to a page that lists all of the successful campaigns on the platform. You can also navigate directly to this page by going to [URL of your ControlShift instance]/petitions/successful (for example).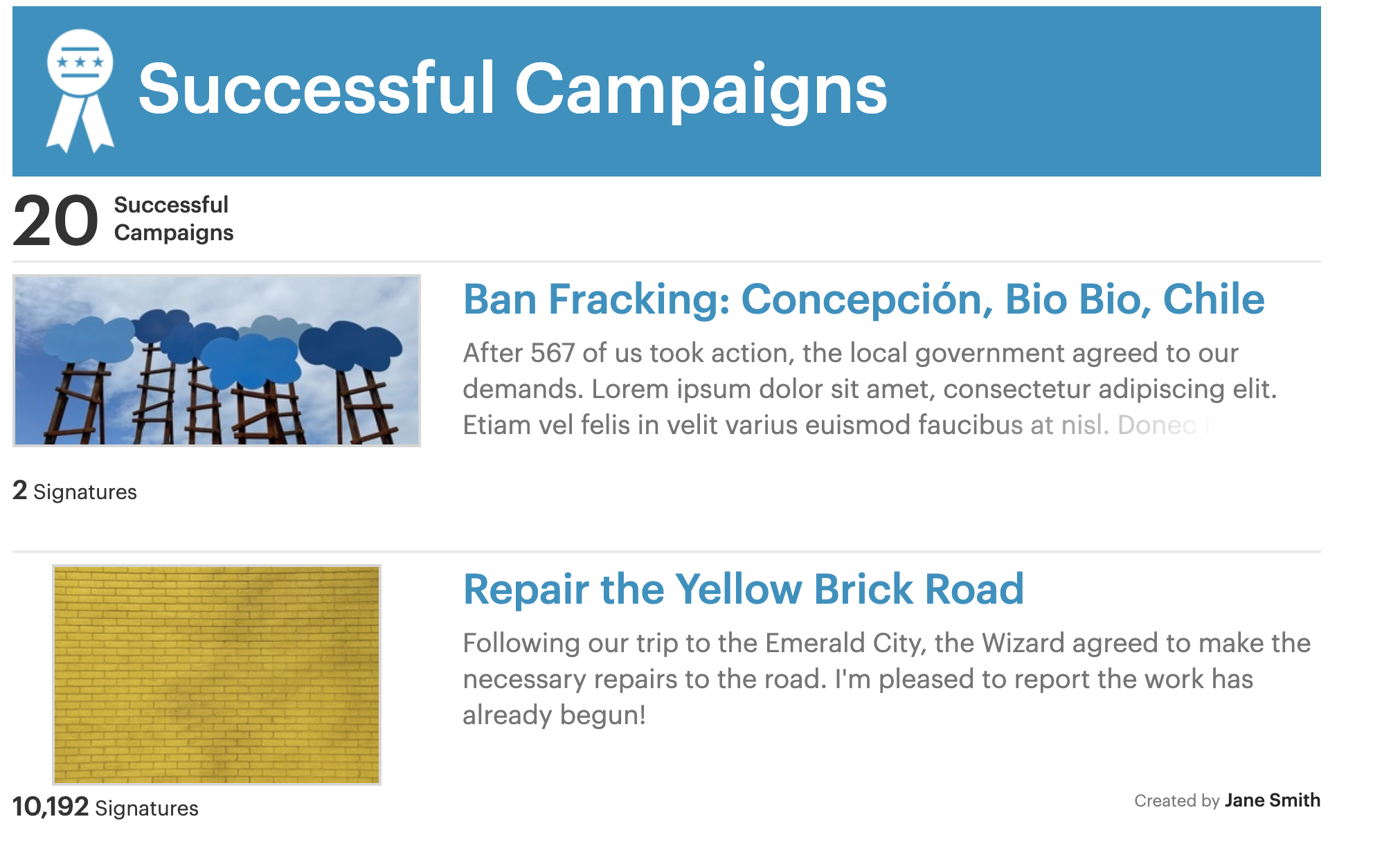 Petition Image by Mockaroon on Unsplash
---
Add successful campaigns to your homepage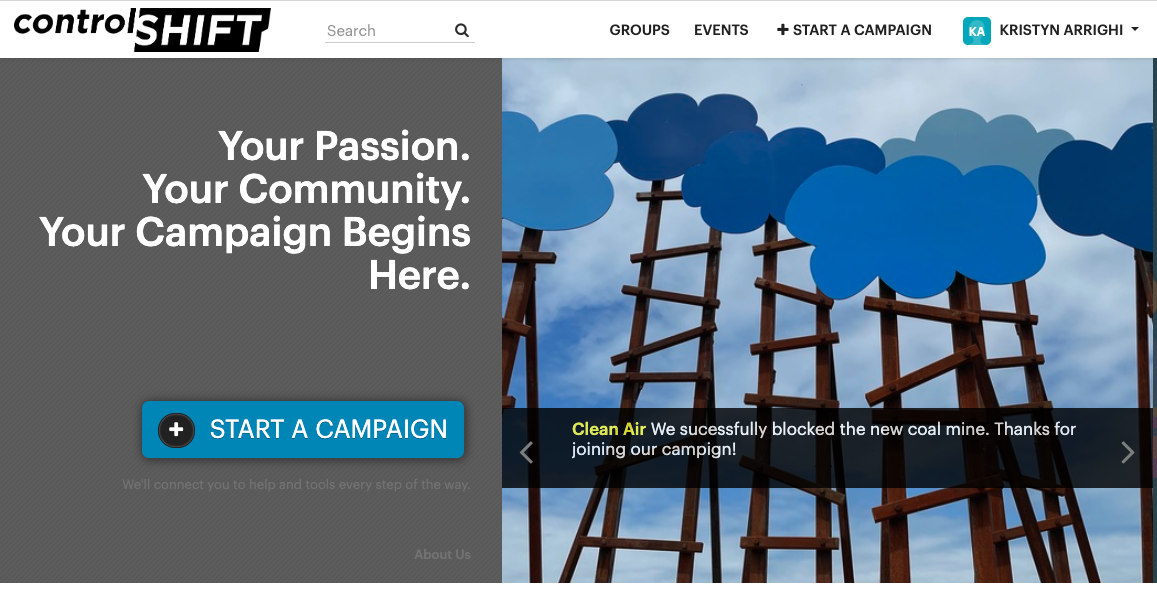 To make successes even more prominent for your site visitors, consider adding a story about the campaign to the homepage carousel. You can link to the petition's signature page or to a blog post explaining the background of the campaign and how you made it a success. Learn how to add a story to the homepage.