After an effort has been launched, you can see some statistics about the effort by going to the admin homepage > Efforts > name of your effort > Reporting.
Signatures 
The first tab contains a signature graph for the effort.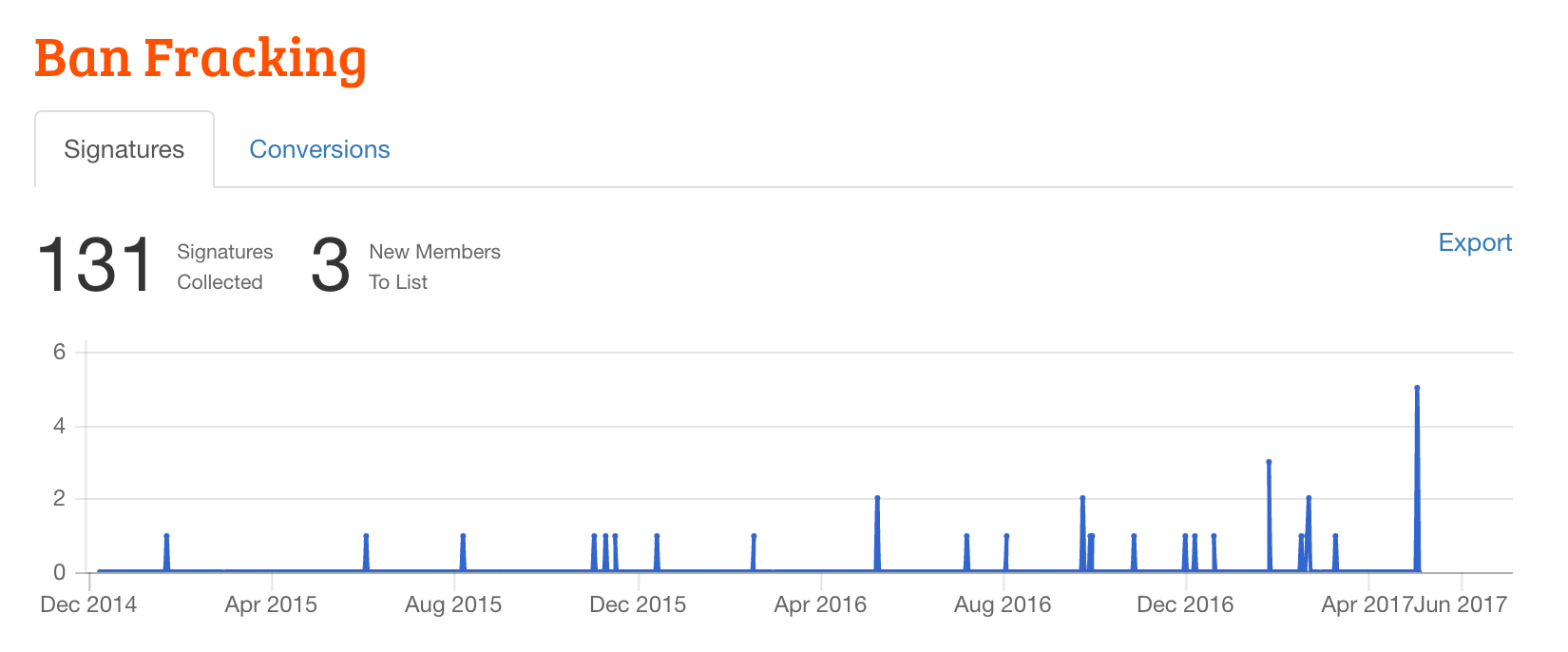 On this graph you can see when and how many signatures were added to the effort, as well as the number of new members that took action via the effort. From this page, you can also export a CSV of the signatures that were added to the effort.
Conversions
The conversions tab allows you to track members' progress through the recruitment process. While basic conversion information is available for all efforts, it will be most useful for efforts that allow members to add new decision makers.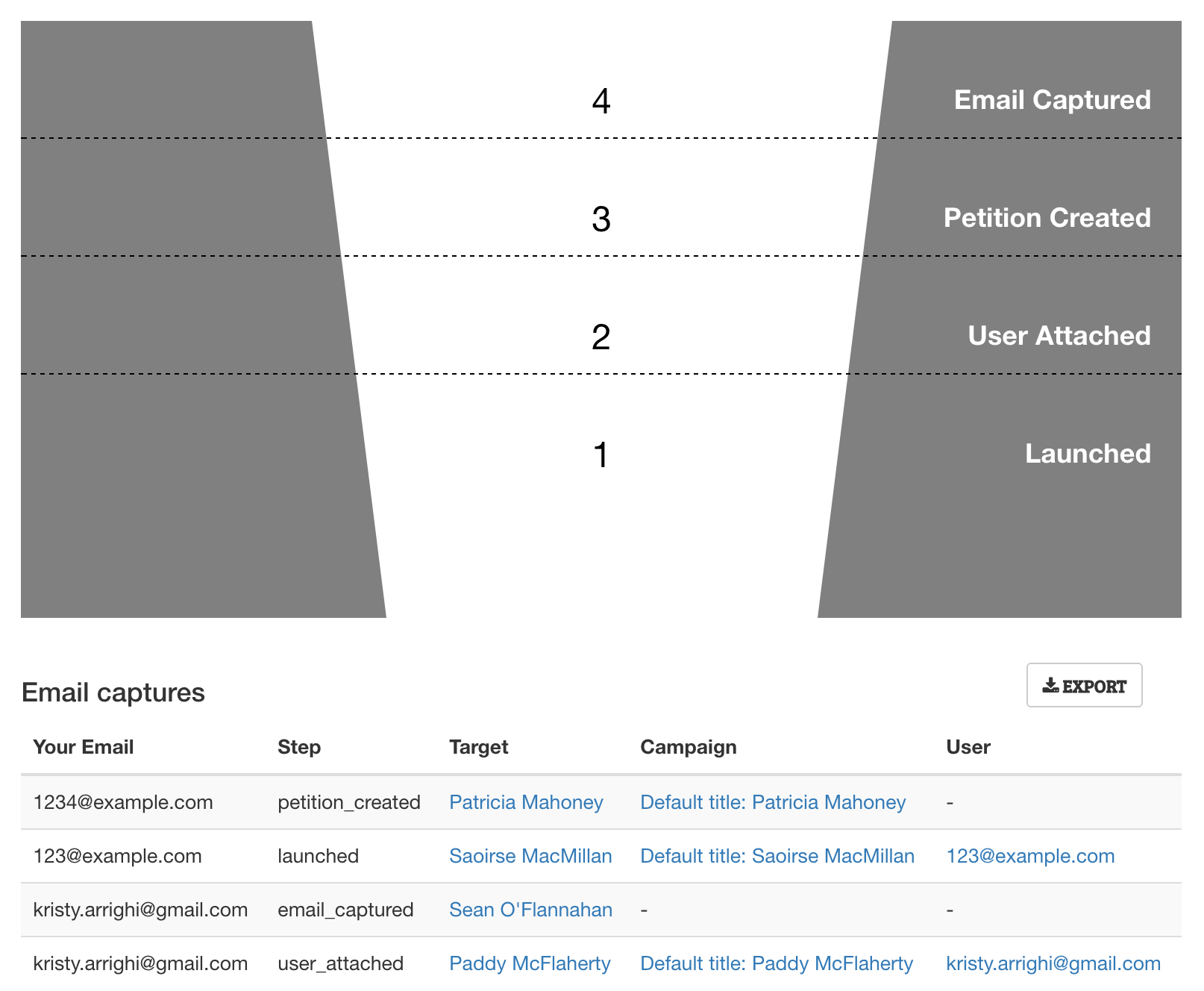 For the example above, the effort is configured to Pre-collect email address with target information (from the effort's leadership settings page). This means that users are asked to enter their email address on the same page that they enter information about the new decision maker.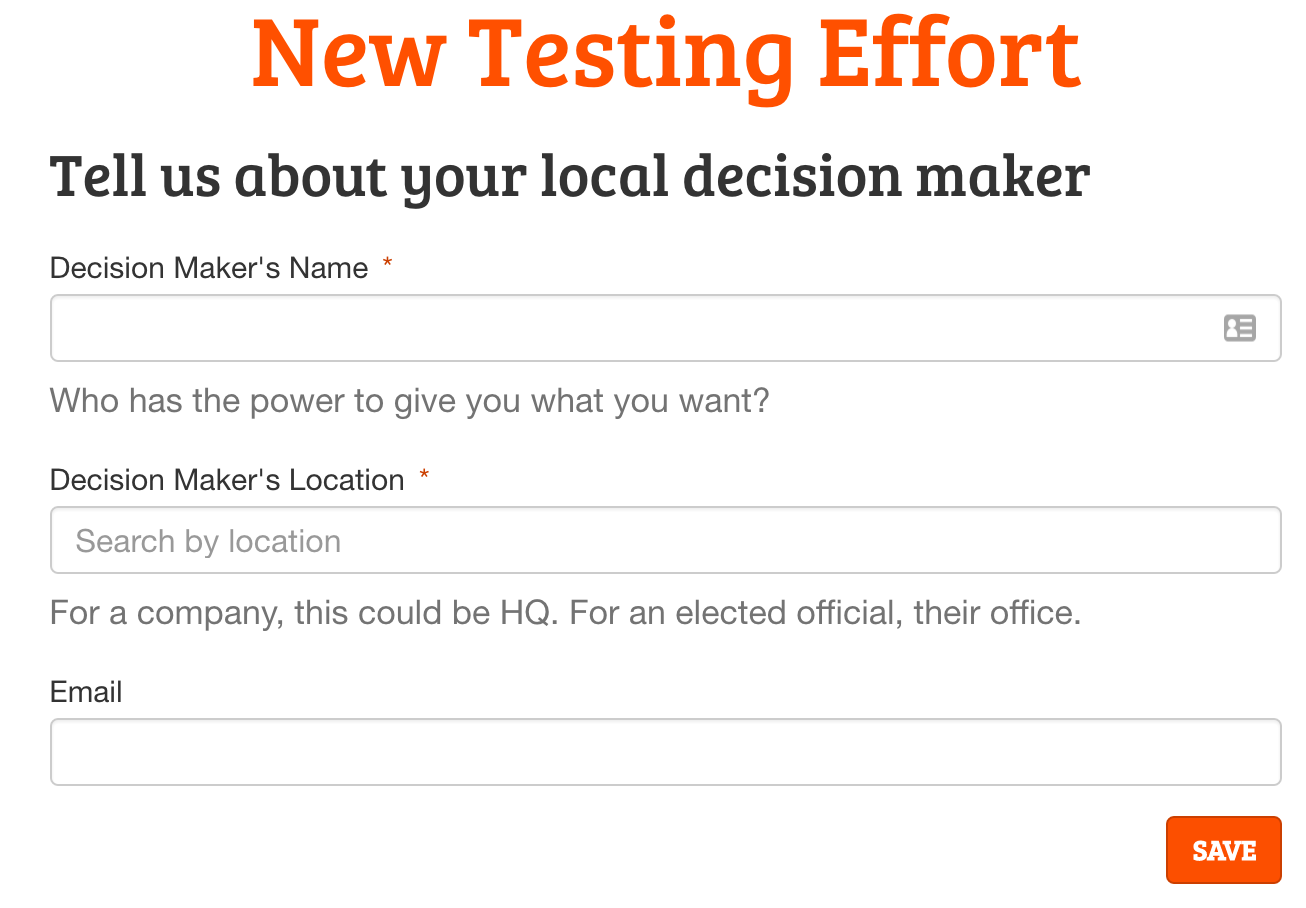 If they complete this new decision maker page, they'll be added to the top of the funnel – the Email Captured stage.


If they review the default text and create a petition, they'll be added to the Petition Created stage.


If they create the full account needed to be a campaign admin, they'll be added to the User Attached stage.


If they complete the full workflow and fully launch the petition, they'll be added to the Launched stage.
The basic statistics on the page will provide an overview of where members are falling out of the funnel. More importantly, you can use the Email Captures information to contact the members who started petition creation, but abandoned the process before fully launching. You can then provide one-on-one support to help these members successfully complete the workflow.
---
Next we'll look at the decision maker & petitions tab.