Be sure to use MobilizeAmerica securely

If you're subject to the EU GDPR, you'll need to evaluate the compliance of MobilizeAmerica separately from your Data Processing Agreement with us. MobilizeAmerica is not an authorized GDPR subprocessor under our agreement with you.
Some advocacy organizations based in the US use MobilizeAmerica for events tied to electoral campaigning. Within ControlShift, we allow organizations to connect to their MobilizeAmerica account and include Mobilize events on ControlShift's /local and /events pages.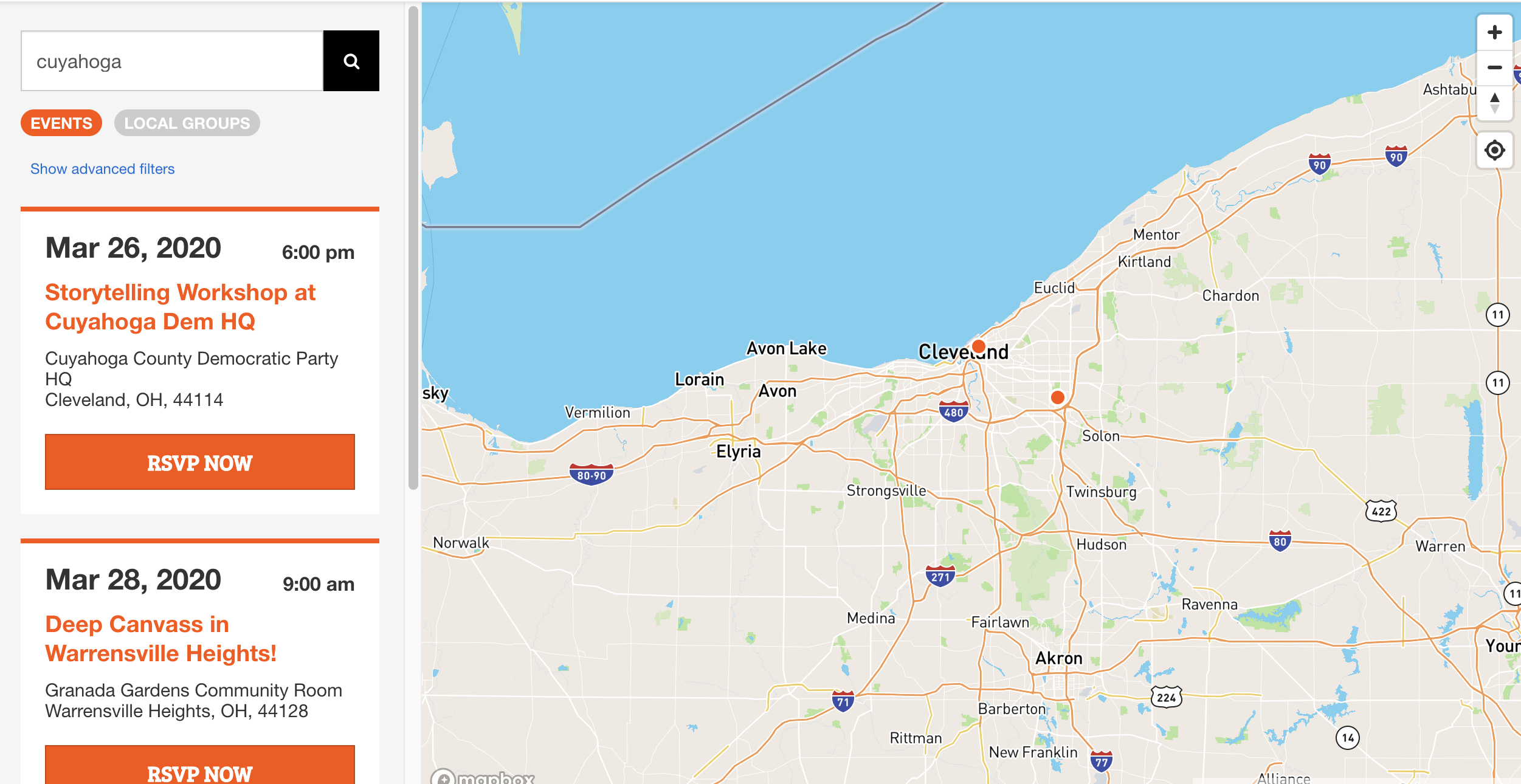 The MobilizeAmerica integration pulls each event's title, date, time, description, and location from MobilizeAmerica and adds these external events to ControlShift's public lookup pages. These events will look the same as native ControlShift events, but when a user clicks to RSVP to the event, they'll be redirected to MobilizeAmerica to complete their RSVP.
Getting Started
To get started, go to the admin homepage > Settings > Integrations > MobilizeAmerica and click to Add. From that page, you'll be asked to enter your MobilizeAmerica ID. If you're not sure how to find that information, get in touch.
Once the integration is set up, we'll check for new events every hour. You can also manually request a new sync of MobilizeAmerica data by clicking Sync Now on the integration page.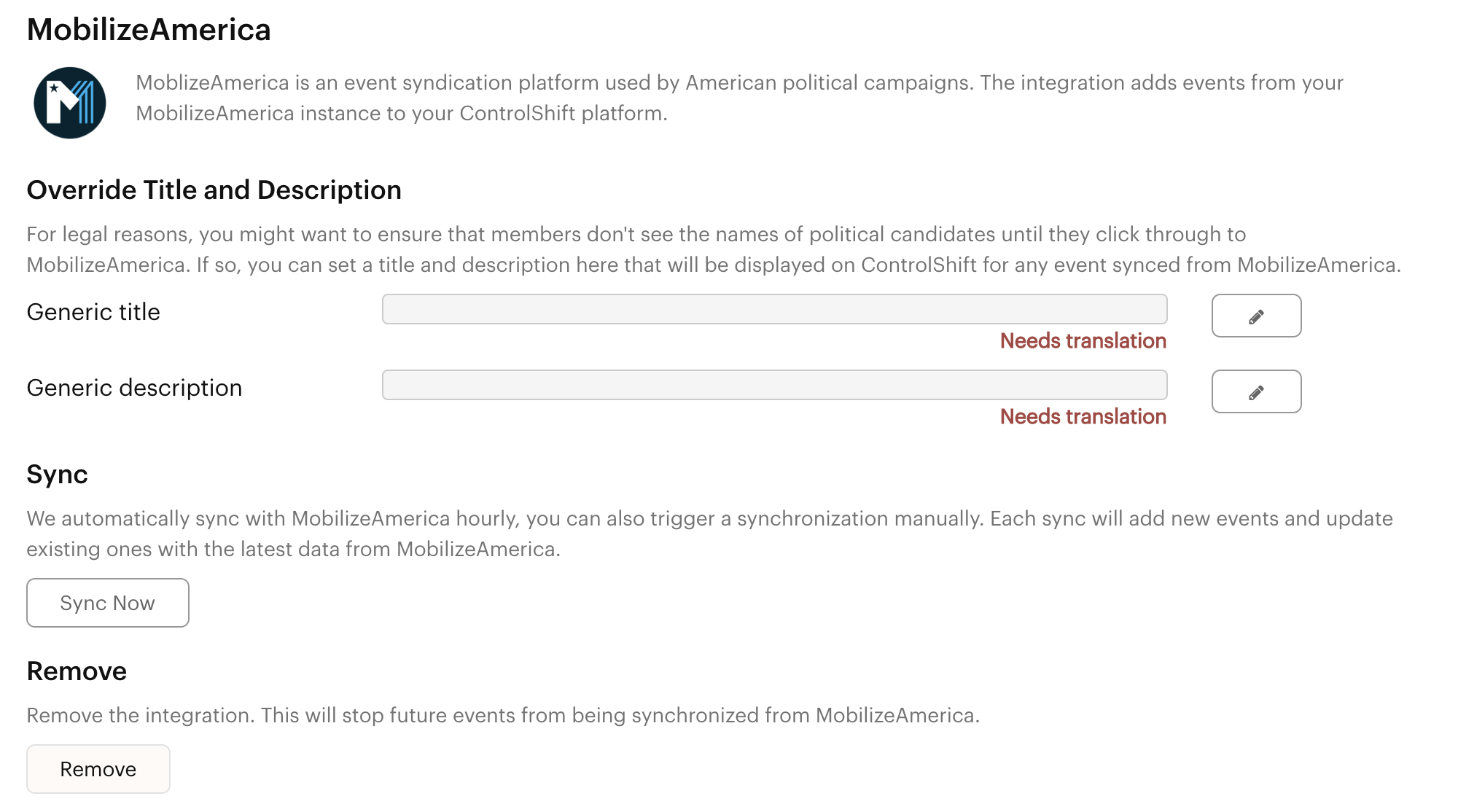 Setting Default Content
Some organizations have received legal advice that names of candidates should not be shown on their main events lookup pages. For those organizations, we've included support for setting default generic titles and descriptions for MobilizeAmerica events. (For example, you could use "Help us elect progressives in November!" as a generic title for all events that are being synced from MobilizeAmerica.) This generic text can be set from the integration settings page. If needed, the default text can also be translated into other locations.