Be sure to use Mapbox securely

If you're subject to the EU GDPR, you'll need to evaluate the compliance of Mapbox separately from your Data Processing Agreement with us. Mapbox is not an authorized GDPR subprocessor under our agreement with you.
Mapbox is a service that provides locations data to developers who are building custom maps. For ControlShift users, Mapbox powers the /local page. The /local page allows supporters to see a geographic overview of the organization's events and groups and find their closest opportunity to get involved.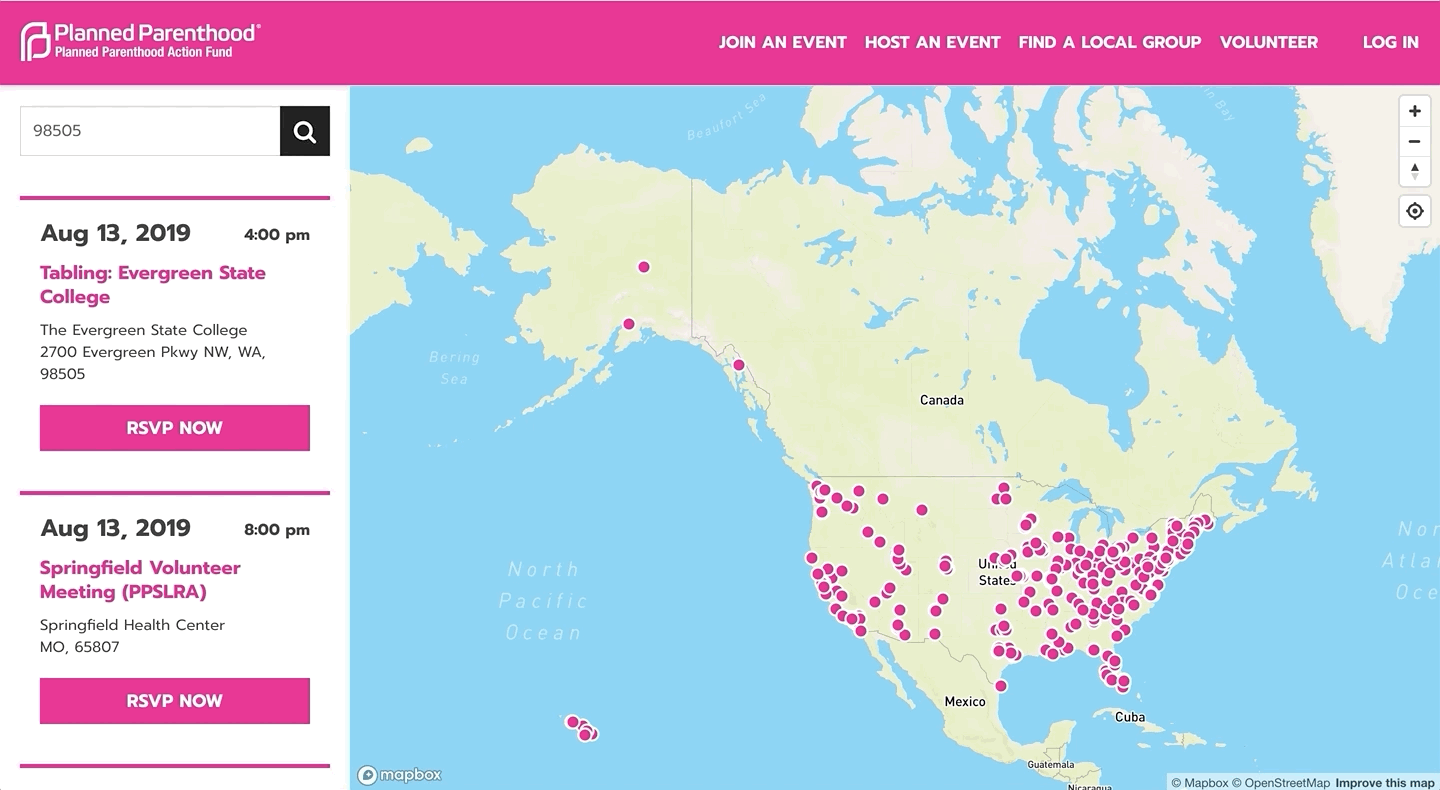 For organizations who have not completed our GDPR DPA, the /local page is enabled by default. For organizations who have completed our ControlShift Data Processing Agreement, the /local page is only available when the Mapbox integration is manually enabled by an organization admin.
To get started using Mapbox and the /local page, you'll first need to create a Mapbox account. Once you've reviewed Mapbox's terms of service, privacy policy, etc., and created an account, go to the Access Tokens section of the page and click to Create a token.

When creating a token, you can use the default public scopes selections. If you choose, you can also enter your platform's URL into the URLs section, which will restrict the use of this token. Once the token is created, copy it before returning to your ControlShift instance.
In the ControlShift platform, go to the admin homepage > Settings > Integrations, and click the Add button below the Mapbox icon.

From here enter your Mapbox token, and the /local page will become available on your instance of the platform.
If you need to remove the Mapbox integrations in the future, just return to the Integrations tab, click the Manage button, and click to Remove. If your organization has completed the ControlShift Data Processing Agreement, and a Mapbox token is not present, then the /local page will not work and will automatically redirect users to the homepage.