Org admins can use filters to reduce the number of petitions shown in the All petitions view.
To filter petitions, click the funnel/filter icon in the upper-right corner of the All petitions view. Enter as many filters as you'd like to use, and then click the Filter button.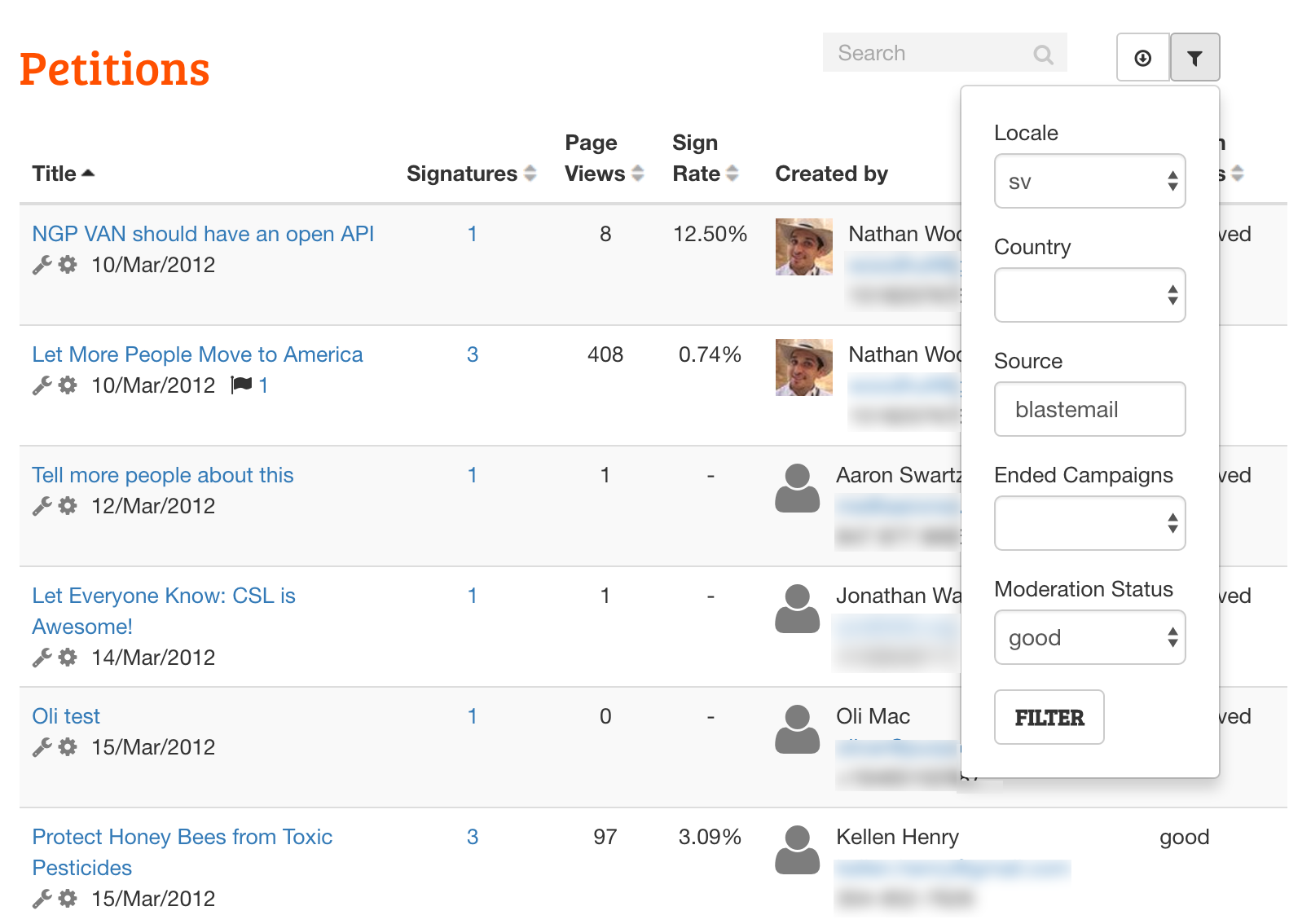 Once the filters have been applied, you can still sort the resulting petition list using the up and down arrows next to the column labels.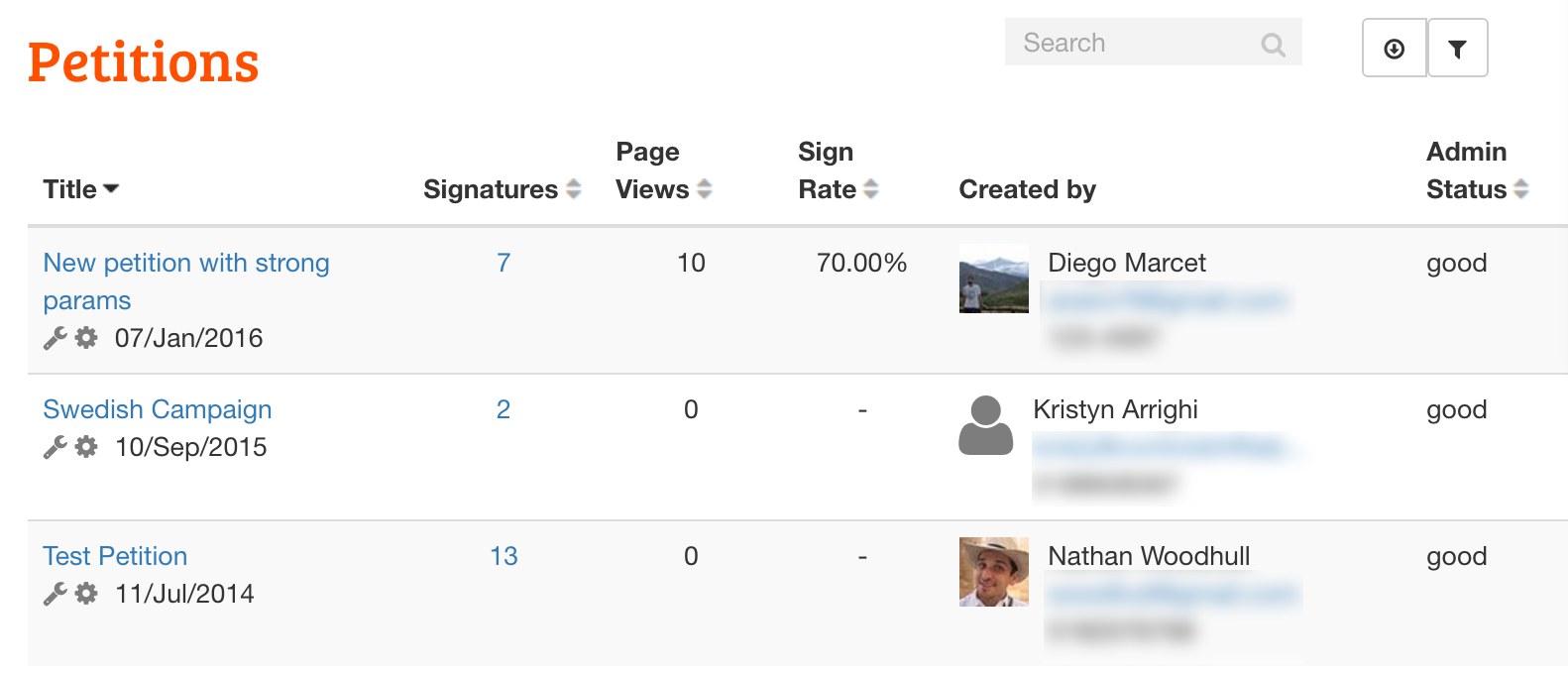 One note: the Ended Campaigns > Won filter will only display petitions that have been marked as Ended and We Won, not petitions that have only been marked as successful. More about this distinction: https://controlshiftlabs.zendesk.com/hc/en-us/articles/204911197-Admin-Settings-for-Petitions#ended.
We plan to implement this filtering option on other pages that display lists of petitions. We're also interested in hearing what other filtering options would be useful. If you'd like to see another option in the filter menu, send us a support email.