The ControlShift platform allows users to delete their accounts and completely remove their information from our database.
Users who have signed petitions and RSVPed to events, but have not created petitions or events, are able to delete their accounts at any time from their My Account page. Users who have created petitions or events are not able to delete their account unless there is an organization administrator assigned to take over their orphaned assets.
To assign an org admin, go to the admin homepage > Settings > Options tab > Membership section.

Once an admin has been assigned, users who have created petition or events will see the option to delete their account too.

When a user with assets chooses to delete their account, the admin assigned to take over orphaned assets will receive an email informing them that the member has deleted their account and that the member's assets have been reassigned and hidden from public view.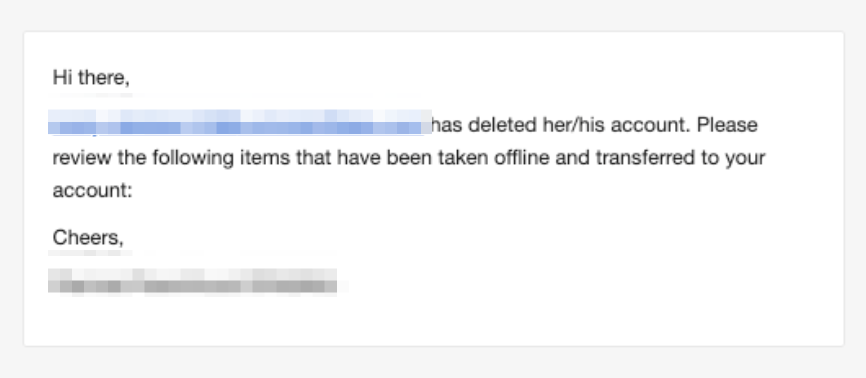 Remember that org admins can reassign petitions and events to other users by going to the admin view of the petition or event and clicking to Switch User.