Once your CSL instance is integrated with a CRM, a new option will appear at the bottom of the admin homepage.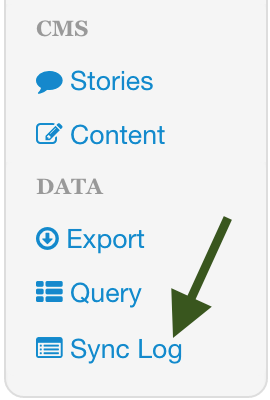 This "Sync Log" is available for most CRM integrations. On this page, you can see all of the information that was sent to an external CRM, in order to debug problems with the CRM sync.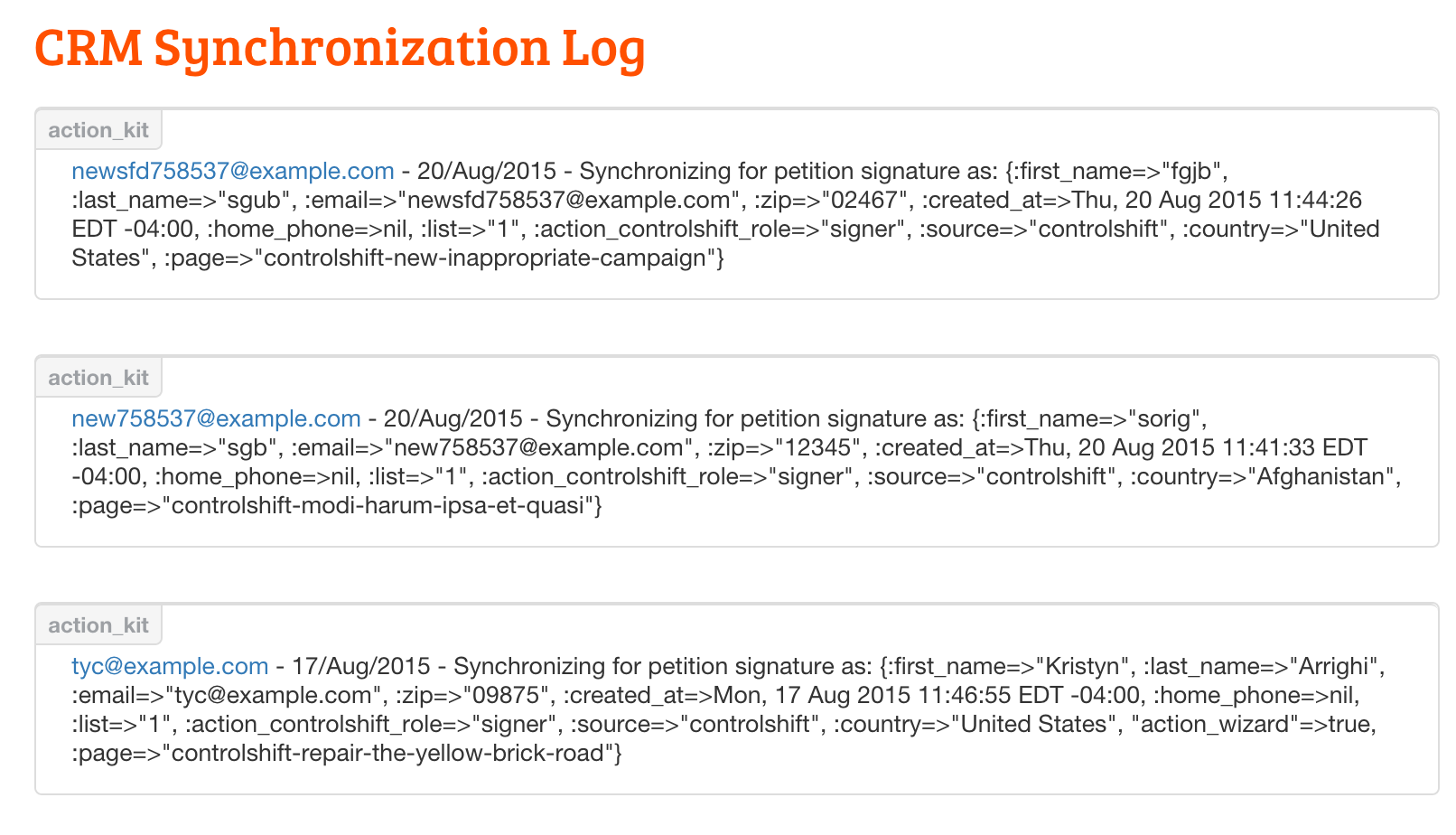 In addition to this full log of all information synced to the CRM, you can also view CRM sync data for individual members.
To check the CRM sync for a single member, go to the admin homepage and choose "Members" under "Manage". Then, search for the member using their email address. From their member admin page, we display their CRM ID, if available, and link to their "CRM Sync Debug Log."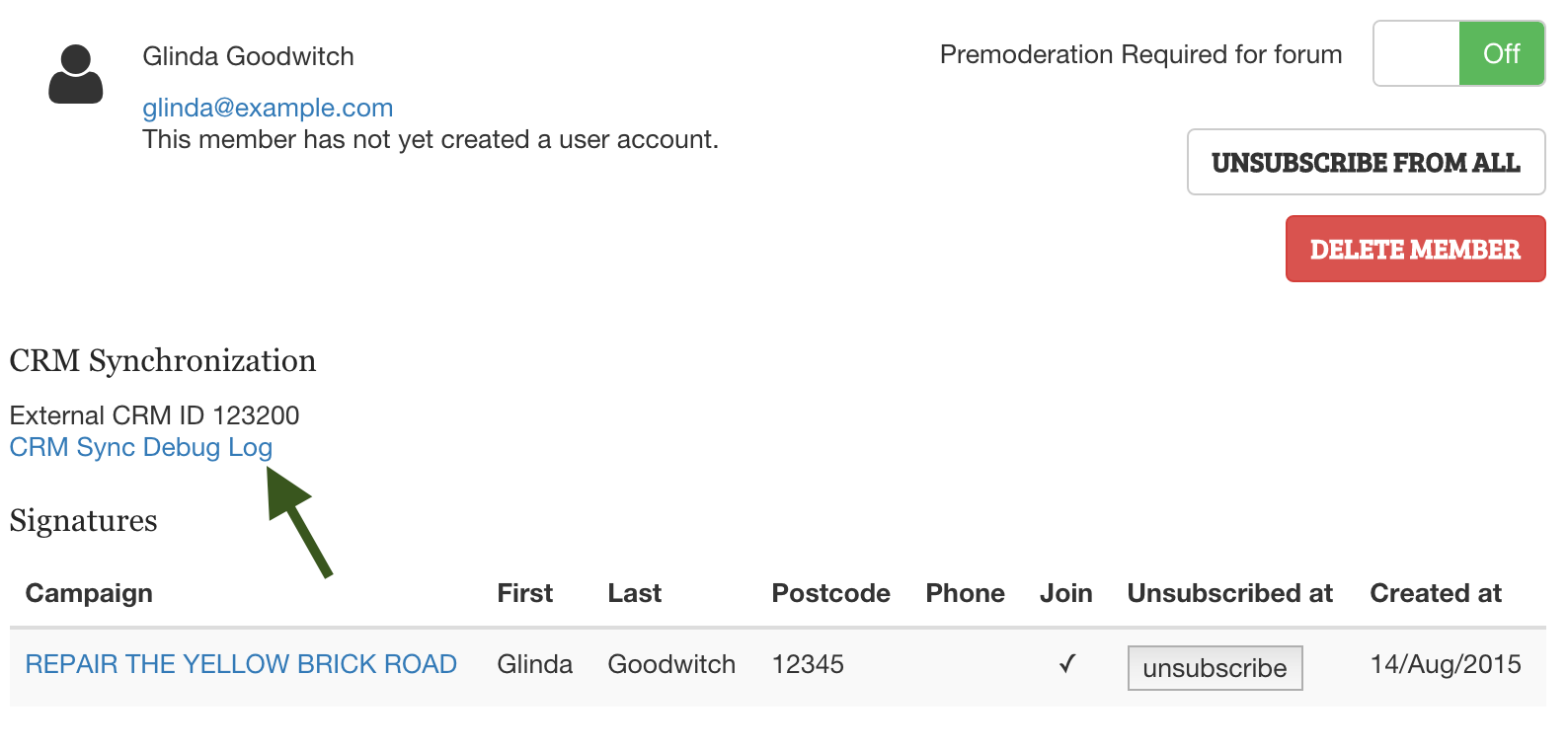 Clicking the link will show you a log of each time that the member's data was sent to your CRM.

If you have any questions regarding your CRM sync, please send an email to support@controlshiftlabs.com.