Please note: This article is a past announcement that was featured in an email blast. We keep these announcements visible, but they are not updated or maintained. This article was accurate at the time of writing, but the information, screenshots, or instructions included here may have changed. For up-to-date help, please see the appropriate articles in the main portion of this help center.
---
We're excited to release a new, updated design for calendars! With calendars, you can create a set of similar events and allow supporters to quickly find their local event or host their own. Because calendars allow users to start their own events, with guidance from org admins, you can think of calendars as a landing page, but for events.
Our new calendar design streamlines the hub page and makes it easier for users to find their local event.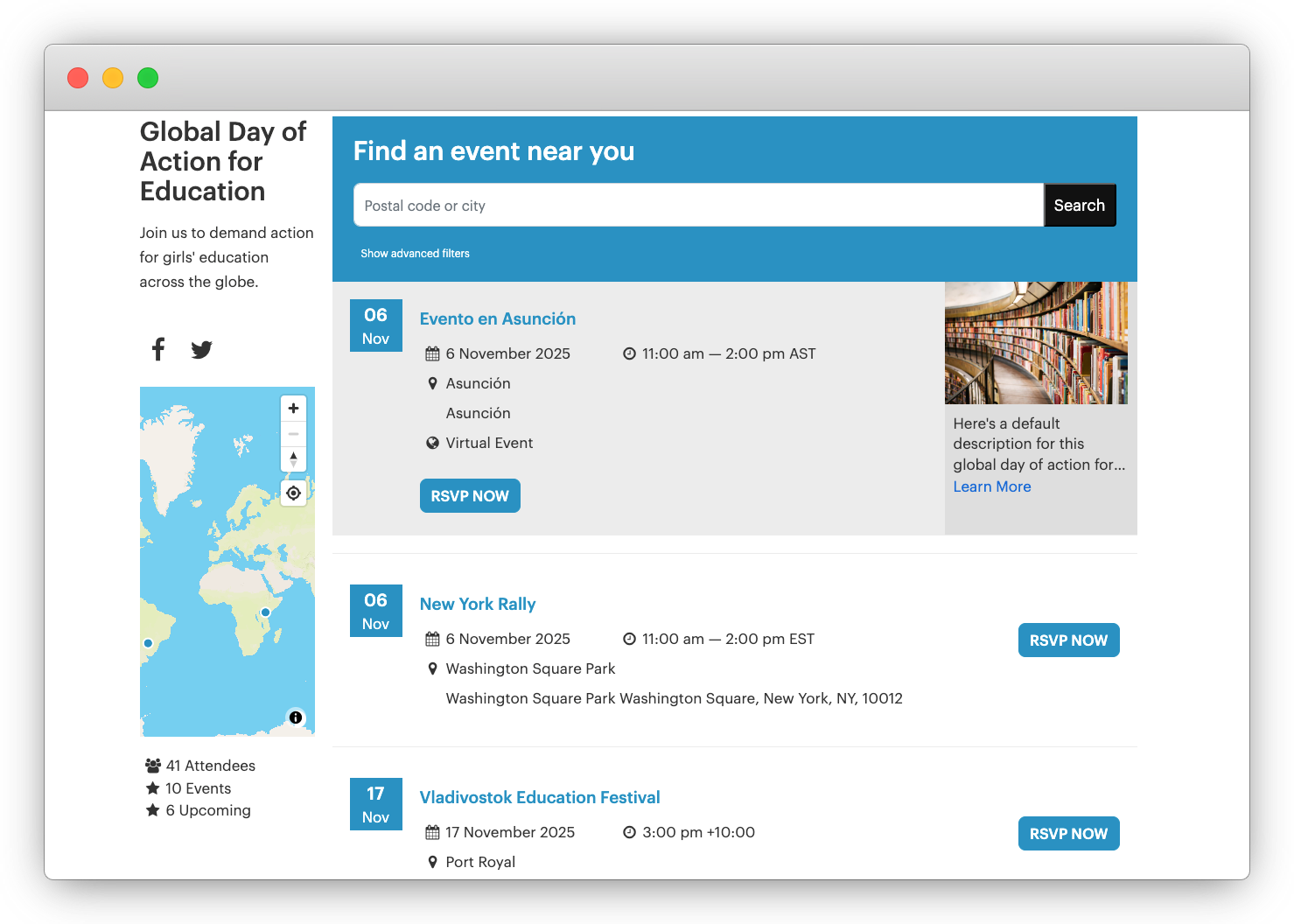 Event Library Image Above by Susan Q. Yin on Unsplash
(You can also visit the live version of this calendar.)
Here are some changes that we've made to the calendar hub page:
Instead of the map and image/description of the calendar consuming most of the page, we've put these elements in the left column. This allows us more space to display events, while still allowing users to click their location on the map.
Users can share the calendar hub on facebook, twitter, and via email (coming soon).
We automatically highlight the soonest event, while prominently displaying the search box. Additional events are included below.
We display more information about each of the events than we did in the previous design.
We've moved the "Host Your Own Event" button further down the page to place an emphasis on attending existing events if there's already one happening in the local area.
If they choose, people can search for past events as well as upcoming events. This lets attendees easily review the details of past events and allows supporters, media, and your organization to see the full list of all events in a calendar.
Check it out now and let us know what you think!