Wondering where petition starts are coming from? Using source codes, you can track which button or URL your supporters are using to start their petitions.
By default, we include source codes for the start a campaign button in the header (source code "header"), the carousel ("homepage"), the My Campaigns page ("my_campaign"), and the ask included in the footer of blast emails ("petition_email_footer").
However, you can include other source codes as well. For example, maybe you're sending an email to your list asking them to start petitions and you want to track how many of them actually create a new petition. To track the results of a blast, append "?source=foo" to the end of the petition creation URL (where foo is the source code you'd like to use).
For example, https://demo.controlshiftlabs.com/start-a-petition?source=blast_email. Petitions that are created using that URL will then be tagged with the 'blast_email' source code. You can view a petition's source code by going to the petition's signature page, clicking Admin and looking in the Tech Bits section of the Details tab.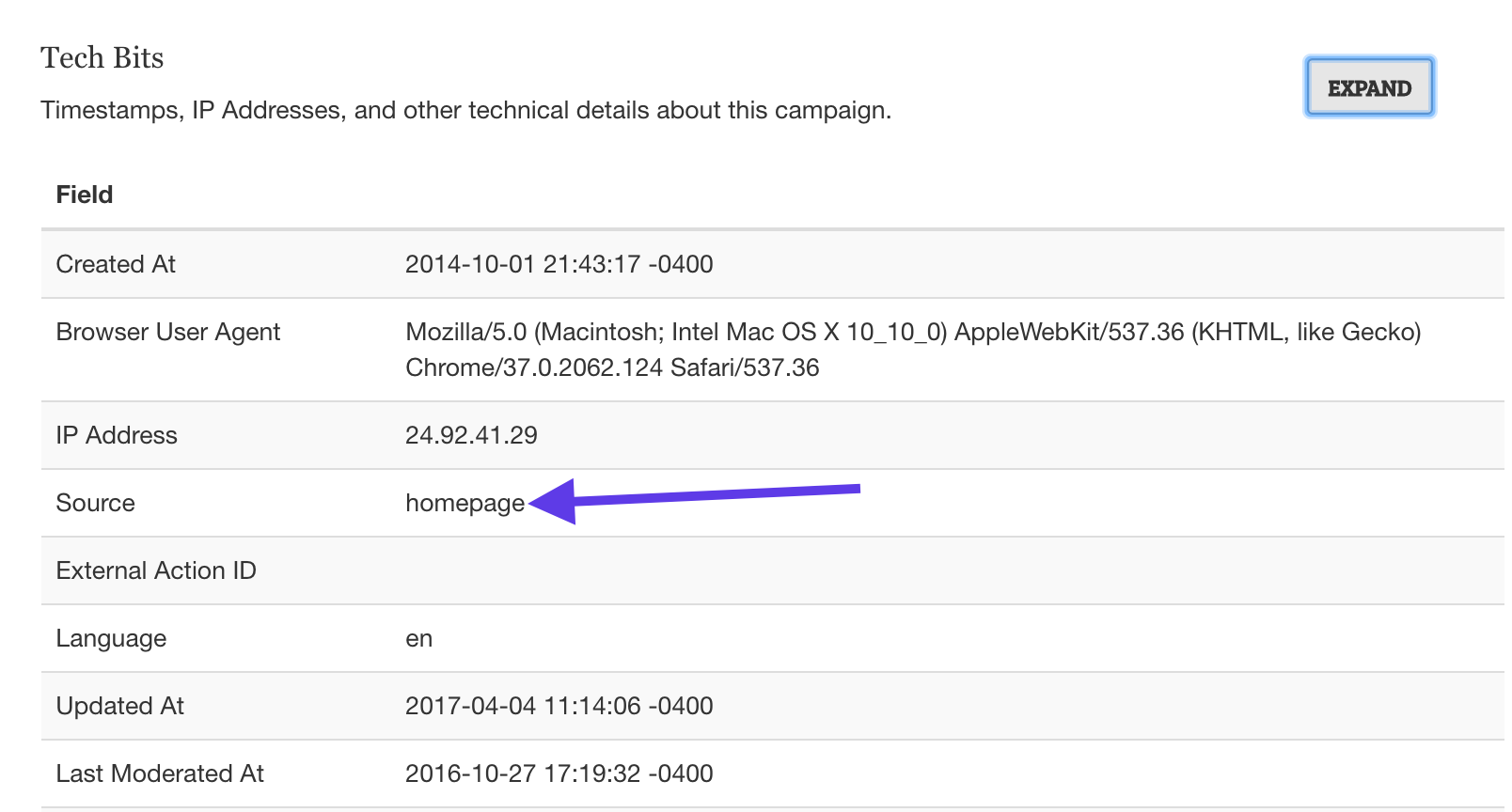 If you'd like to see which source codes are most popular, you can do so by going to the admin homepage and clicking All. On the all petitions list, we show a graph of petition sources. Clicking the graph will show a more detailed breakdown of petition sources.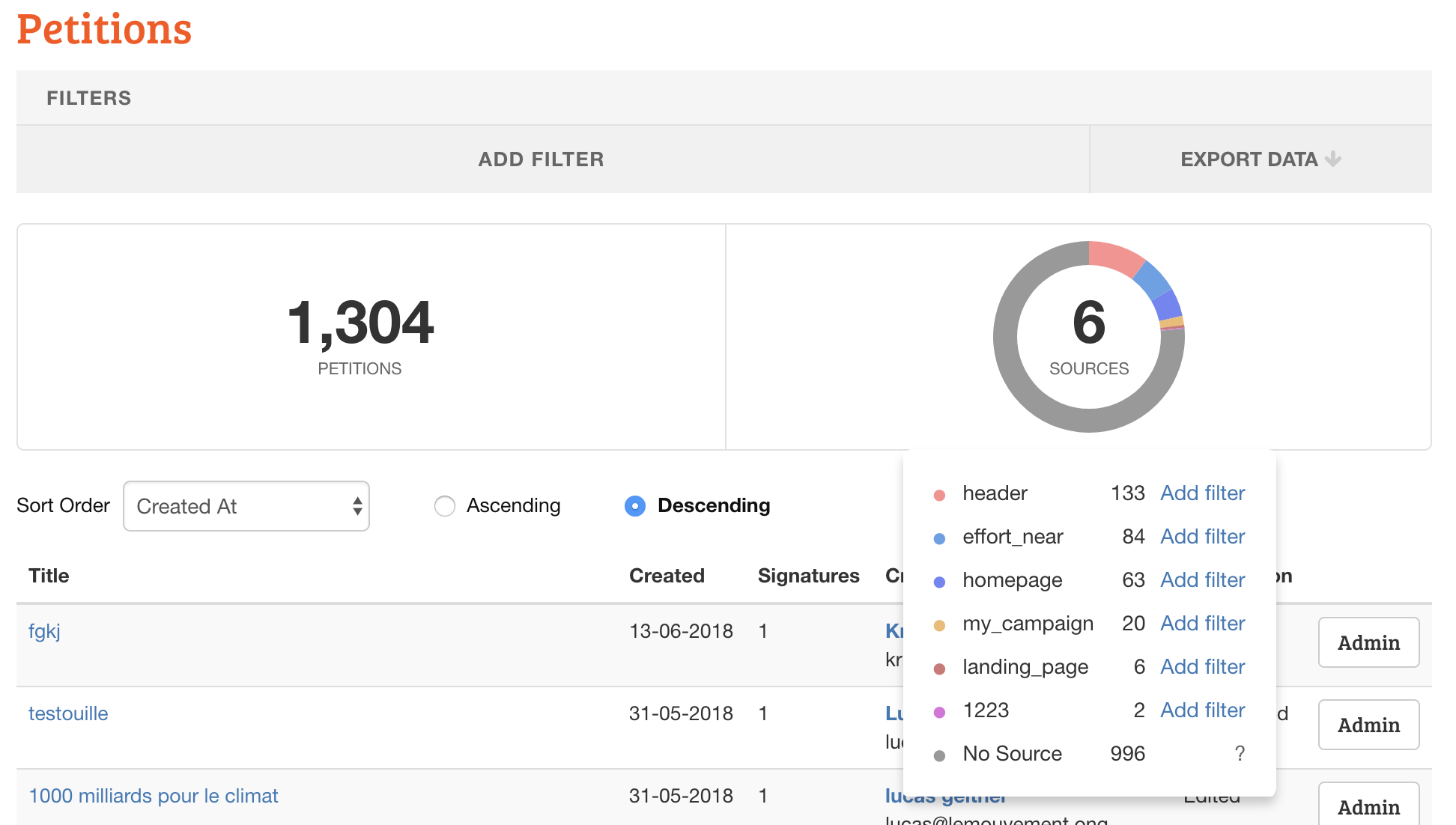 If you'd like to see the petitions included in that source, click the Add Filter link next to the source. You can also click Add Filter > Source > and choose the source.