Petition creators can choose to hide or end their campaigns via the Settings tab on the petition page. Petition creators can hide their campaigns without seeking administrative approval; however, org admins must approve the ending of campaigns.
If a petition is reactivated after the ending of the campaign has been approved - or after the petition has been moderated while also being marked as hidden – it will be returned to the moderation queue. These petitions will have the status Reactivated.

To moderate a reactivated petition, click the petition's title. You'll then be brought to the review screen. You'll see that this screen looks like a mash-up of the unreviewed and edited petition moderation screens. From here you can see the previous moderation status of the petition and all of the petition's text. Like unreviewed petitions, you can edit the text of the petition by clicking the pencil icon to the right of the field. You can also lock fields from this screen, which prevents the petition creator from editing them in the future.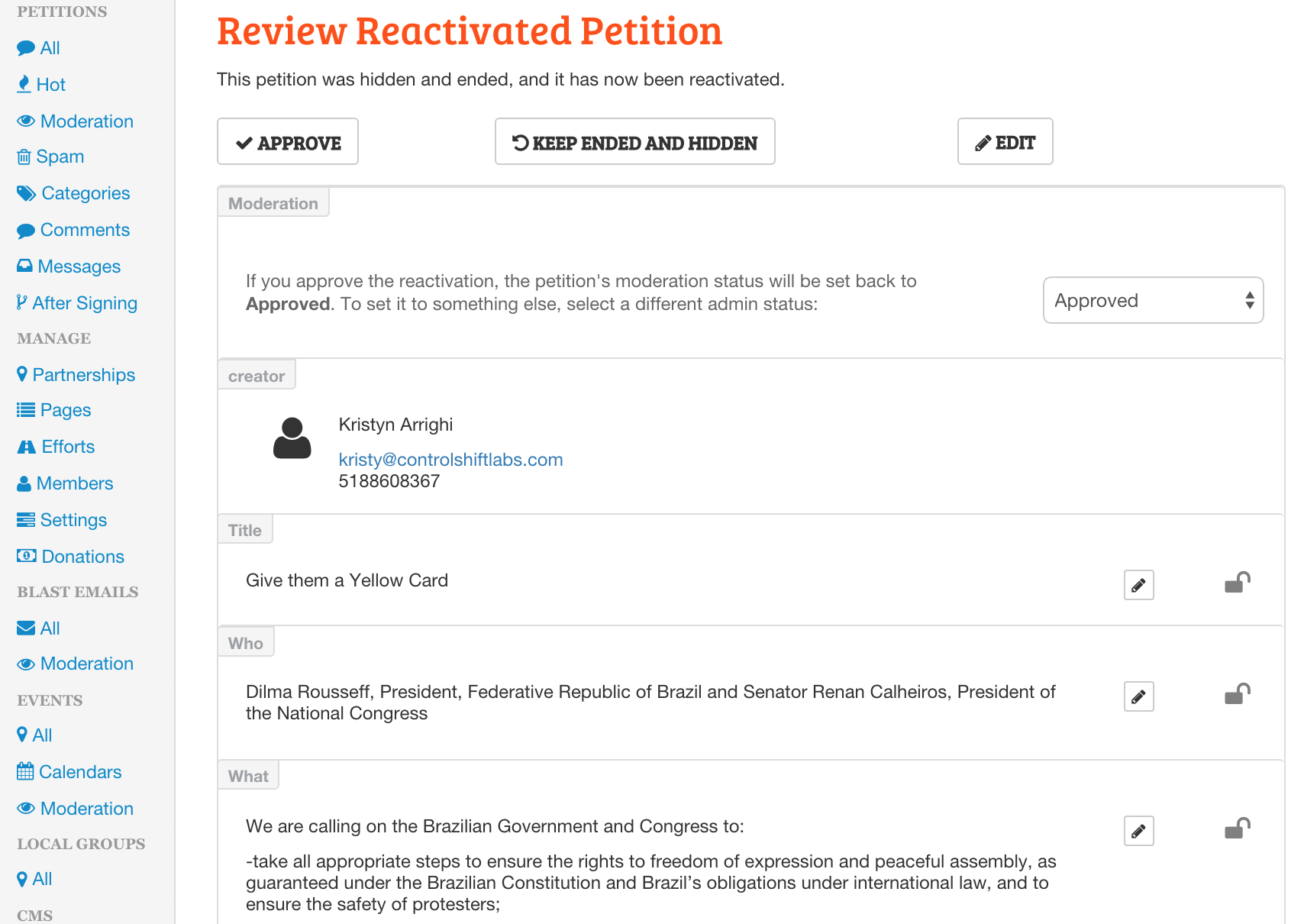 Once you've reviewed the content, you can choose to Approve the reactivation of the petition or revert to its ended and/or hidden status (by clicking the Keep button). If you choose to approve the reactivation, the petition will be given the moderation status included in the Moderation box. You can also choose a different moderation status from the drop drown menu.