ControlShift was built on the idea that people should be able to start and run campaigns on the issues that matter most to them, with support from existing advocacy organizations that they know and trust.
On ControlShift, the cornerstone of a campaign is a petition. These petitions may be standalone petitions (like 'Save My Local School'); petitions that are part of a larger, distributed effort (like 'Raise the Minimum Wage [in my town]'); or petitions that are included under a partnership with a like-minded organization. We'll take an in-depth look at the latter two use cases later in this tutorial, but for the moment, we'll start with standalone petitions.
For most of our organizations, visitors to their CSL instance are able to create their own petitions by clicking the start a campaign button included on the homepage or the button in the header.
After clicking to start their campaign, the user is brought to a form asking for basic information about their campaign, including the petition title, whom they are targeting, what they want them to do, and why it's important. They can also specify a location for the campaign and, if your organization has categories enabled, choose a category that the petition falls under.
Once they've finished entering that information, they'll be able to launch their campaign. After launching their campaign, they'll have access to various petition creator tools that will help them make their campaign a success.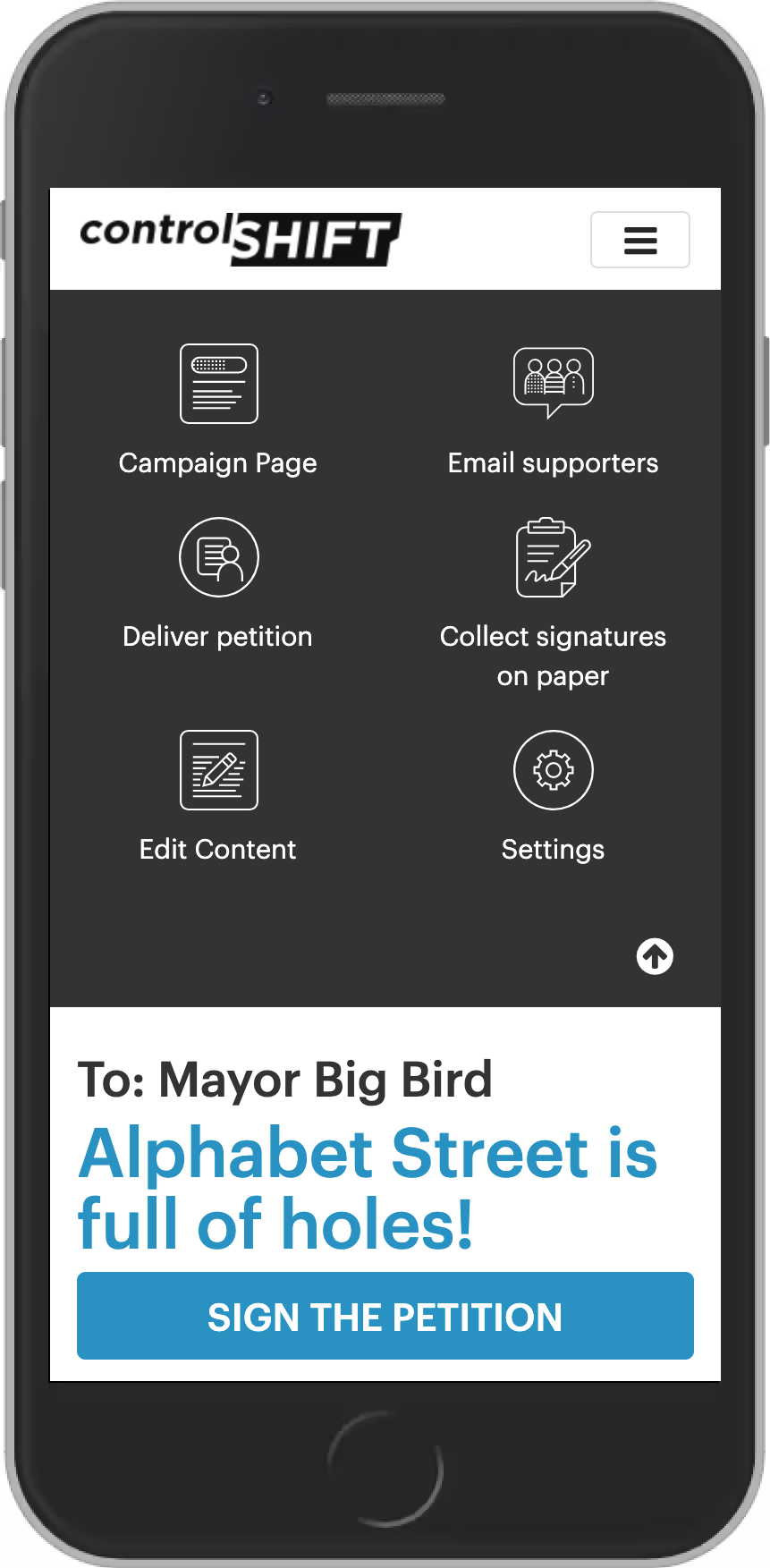 This toolbar is the main hub from which a petition creator runs their campaign. From here they can take a number of campaign actions, including emailing their supporters, collecting signatures offline, and hosting an event.
Let's take an in-depth look at the things petition creators can do to run their campaigns.