Be sure to use Segment and Customer.io securely

If you're subject to the EU GDPR, you'll need to evaluate the compliance of Segment and Customer.io separately from your Data Processing Agreement with us. Neither Segment nor Customer.io are authorized GDPR subprocessors under our agreement with you.
One of the tools available through Segment (https://segment.com/) is Customer.io (http://customer.io/).
Customer.io allows you to send single emails or drip campaigns when users take specific actions. These messages can be triggered by the user completing certain events (signing a petition, launching a campaign) or by the user entering a pre-defined segment (users who have not logged in for the last 30 days; users who have signed a petition, but not launched their own campaign).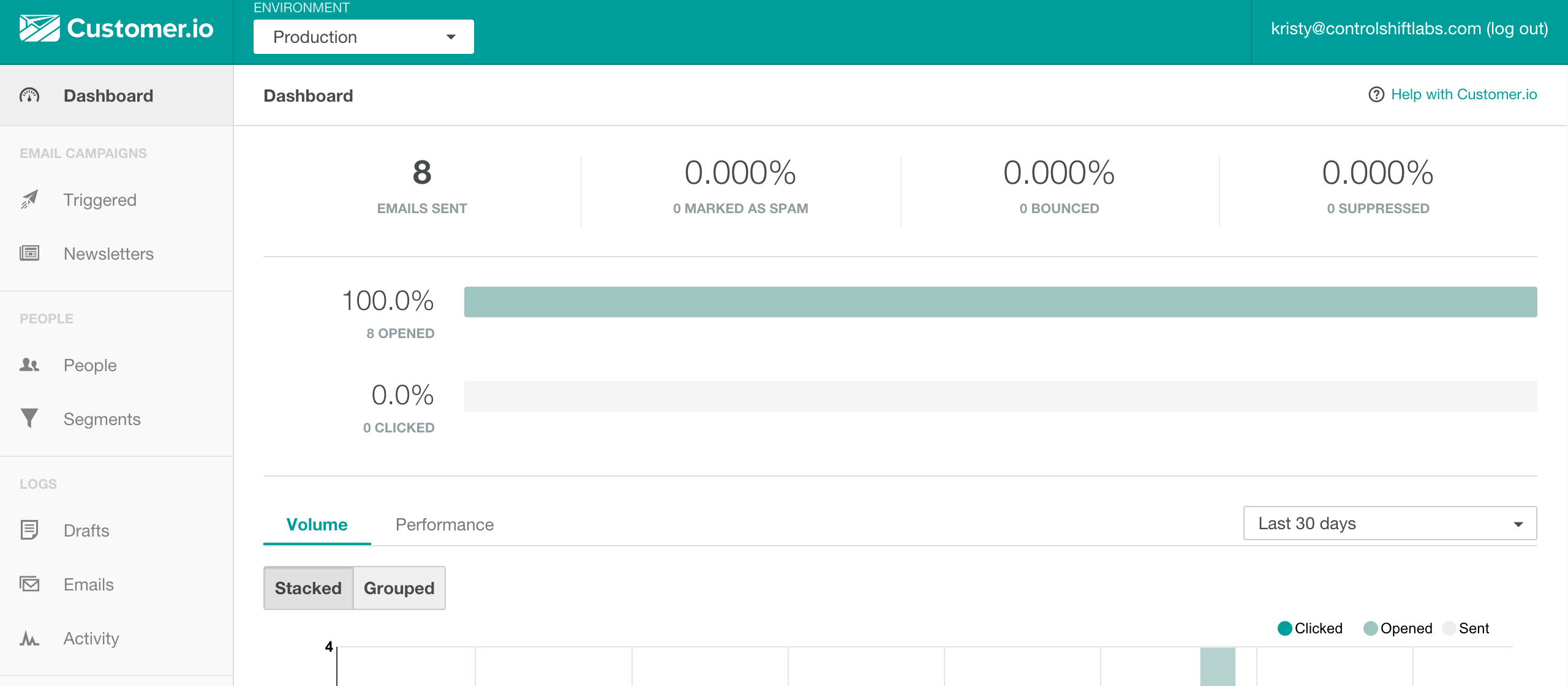 We imagine that customers could use this tool to re-engage supporters who have not taken action recently. For these users, you could send a single reminder email or send them a series of emails reminding them about your organization and the great things they can do on your site.
Alternatively, you could use the drip campaign feature to send petition creators a series of short messages with tips about running effective campaigns.
Another service that allows you to send single emails, text messages, or push notifications is Outbound.