By default, when links for videos, images, or audio are posted on petition pages, we'll automatically embed that content into the page. We do this with the help of a third-part service known as Embedly.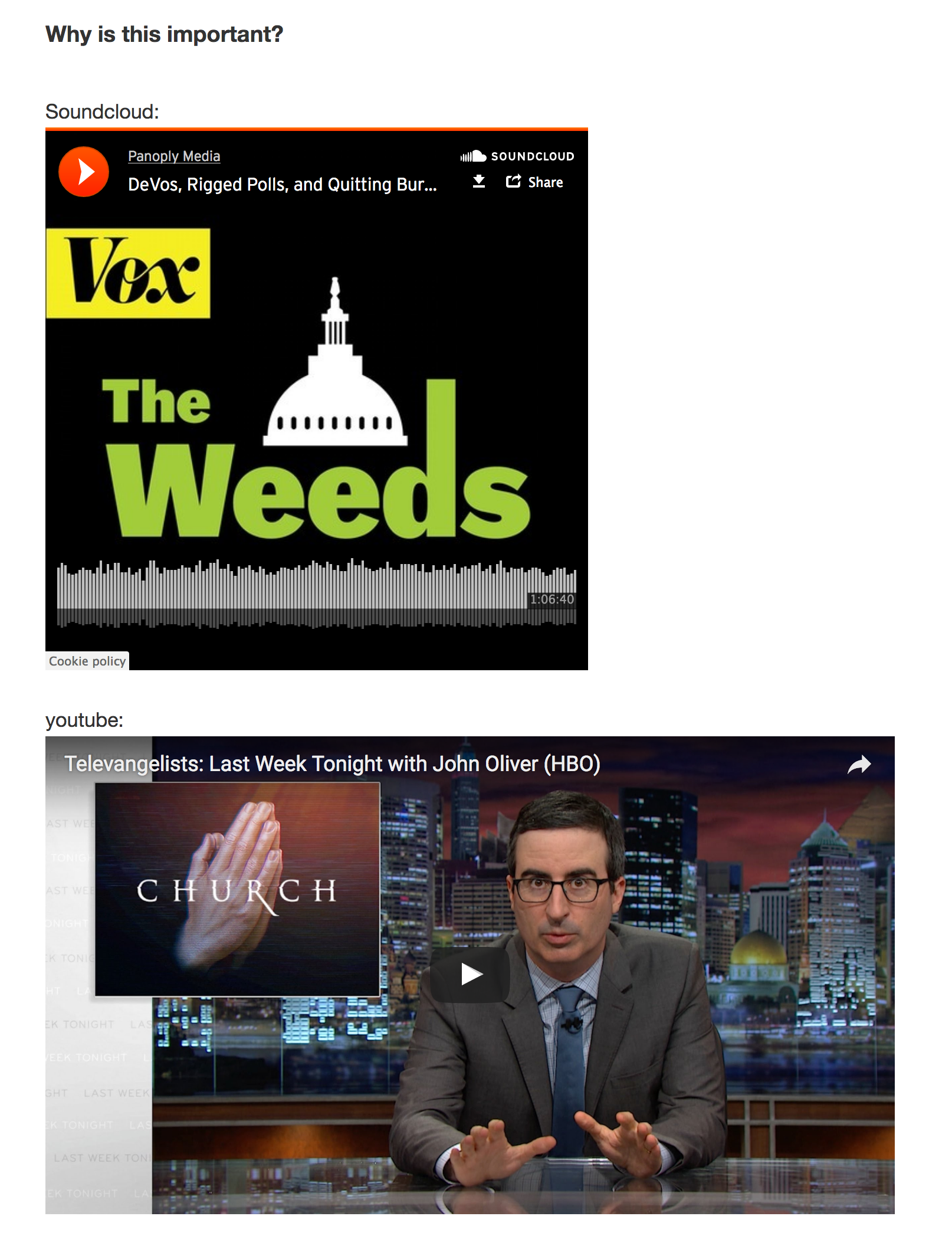 Other types of media, like pdfs, will not embed automatically. However, if you want pdfs – or other non-video/image media – to be embedded into the petition page, you can force this behavior by appending ?showEmbed=true to the end of the URL.
For example, http://files.neworganizing.com/toolbox/Strategy%20and%20Theory%20of%20Change/Presentation-online-strategy-toolbox.pdf?showEmbed=true.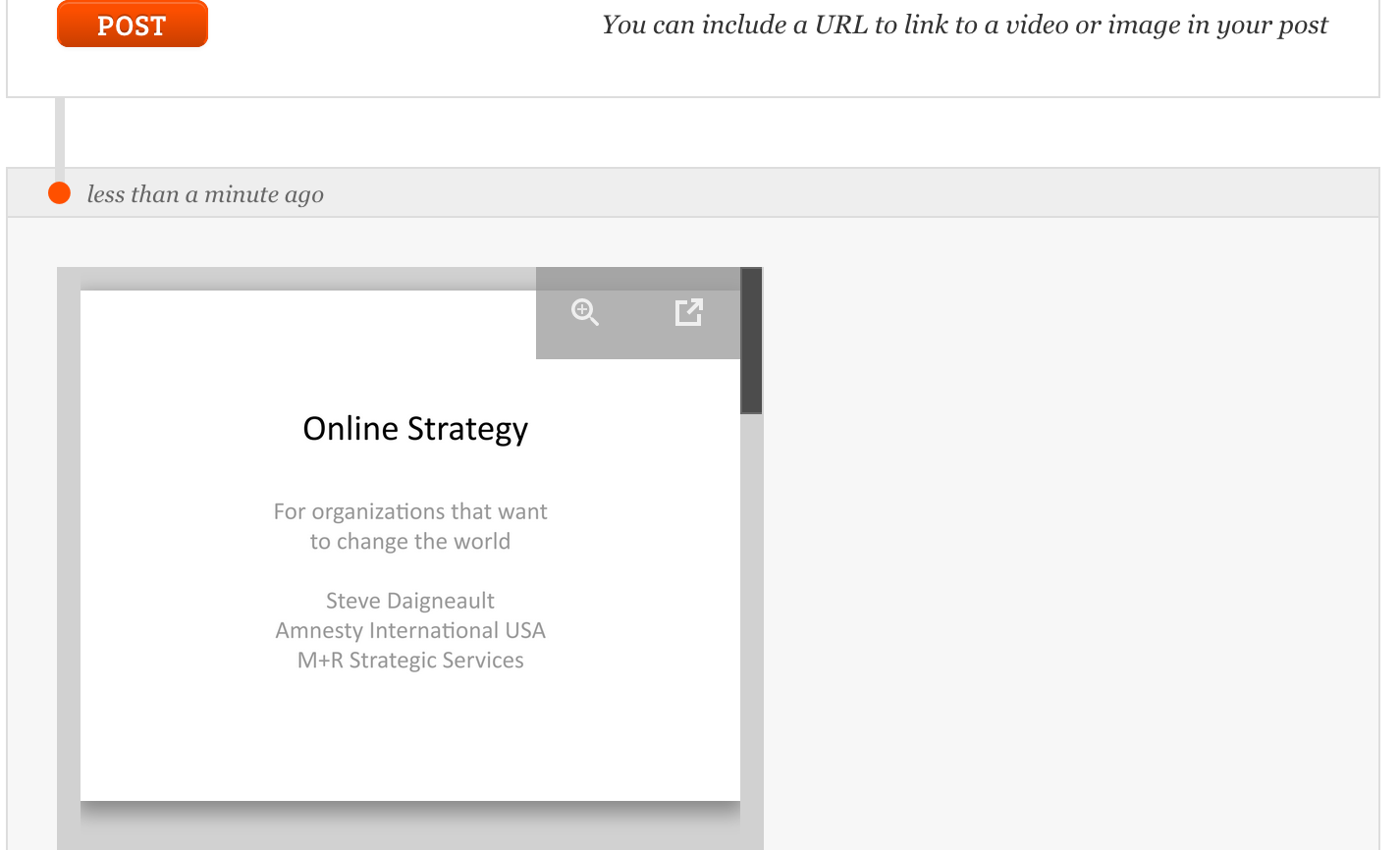 Alternatively, if you don't want an image or video to embed, you can append ?showEmbed=false. This will display the link alone, not the associated media.