We've recently made some updates to the ControlShift events tools:
Source Code Tracking
We previously allowed source code tracking of event attendees, but source codes added to a calendar page did not persist through to a subsequent event RSVP. With our most recent update, a source code added to a calendar URL (e.g. https://demo.controlshiftlabs.com/calendars/national-day-of-action-against-fracking?source=foo) will persist through to the event page (e.g. https://demo.controlshiftlabs.com/events/frack-is-whack-1?source=foo), and the RSVP will be tagged with that source code.
Event Cohosts
Event hosts and admins are now able to specify an event cohost. Like secondary campaign admins, these cohosts will have full access to the event host's tools, but will not be listed on the event's public page.  To add a cohost, users should go to the event's Manage tools > Settings tab.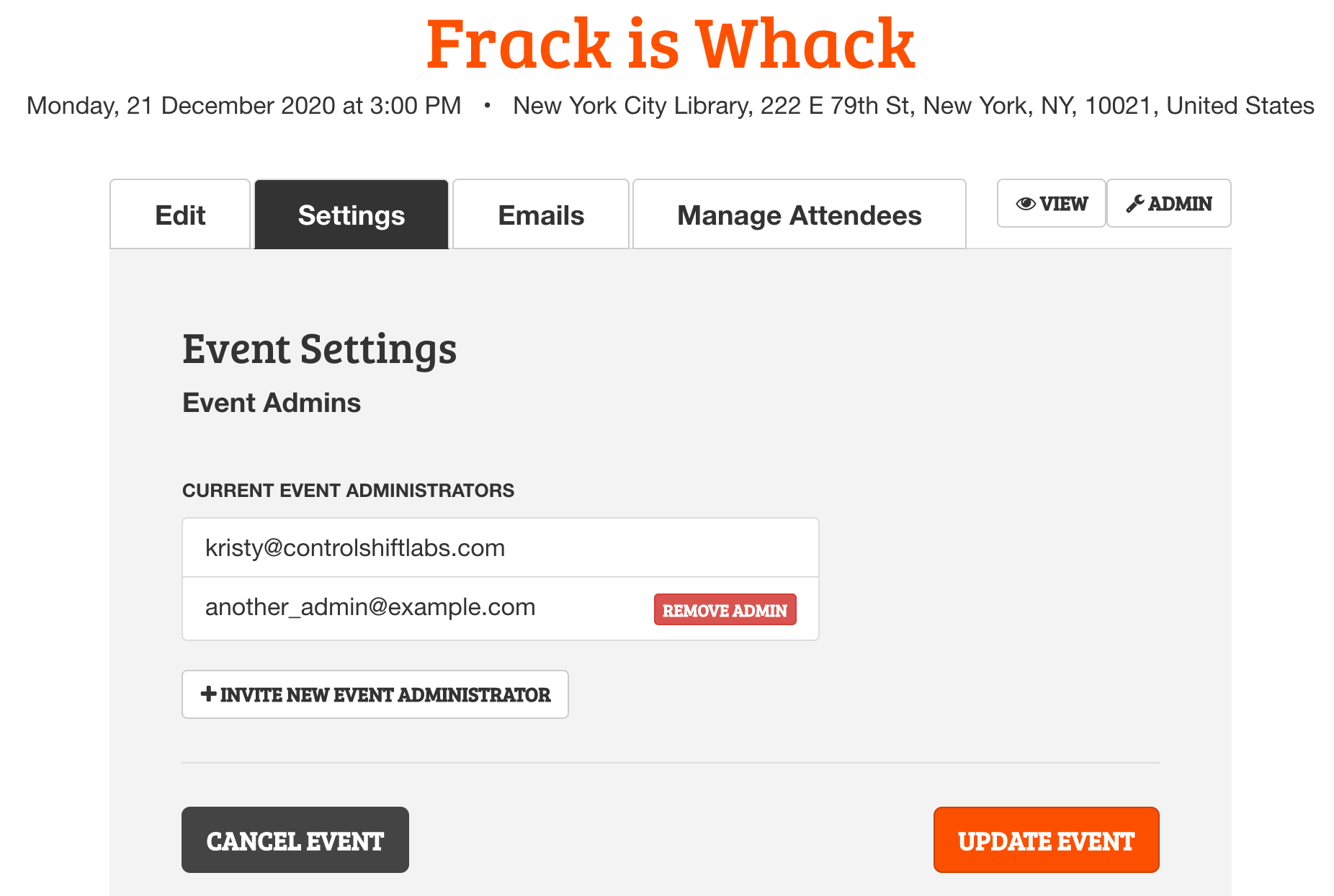 Virtual Events!
Previously, ControlShift events had to be tied to specific locations. Now, events can be virtual/location-less. Virtual events are supported for all types of events, including calendar, campaign, group, and standalone events.
To create a virtual event, follow the same path as you would for a regular location-ful event. However, where you'd normally enter your location, click the This is a virtual event with no location link. You'll then be asked to provide a timezone for your virtual event.