Looking for something specific? Skip ahead:
In addition to calendar and campaign events, the toolset also supports group events.
Like the name suggests, group events are events that are hosted by and associated with local groups. To create a group event, the user must be an organizer of their local group or an org admin. Once they've been approved as an organizer, the user will see a link on the group page that allows them to create a new event.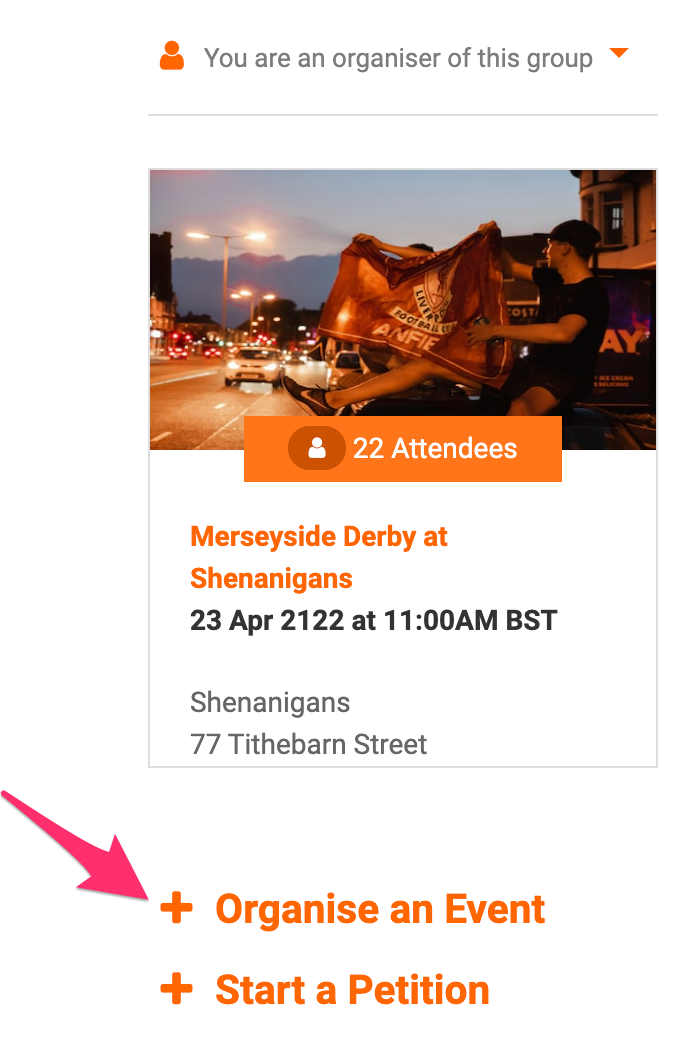 Event Image by Shaun Donnelly on Unsplash
Creating a Group Event
If the group organizer clicks to Organize an Event, they'll be brought to the new event form. The event creation process is the same as for other types of events. However, after publishing the event, the organizer will be asked if they'd like to send an invitation email to group members. Information about the event will be added to the email, but the organizer can also include a personalized message to group members.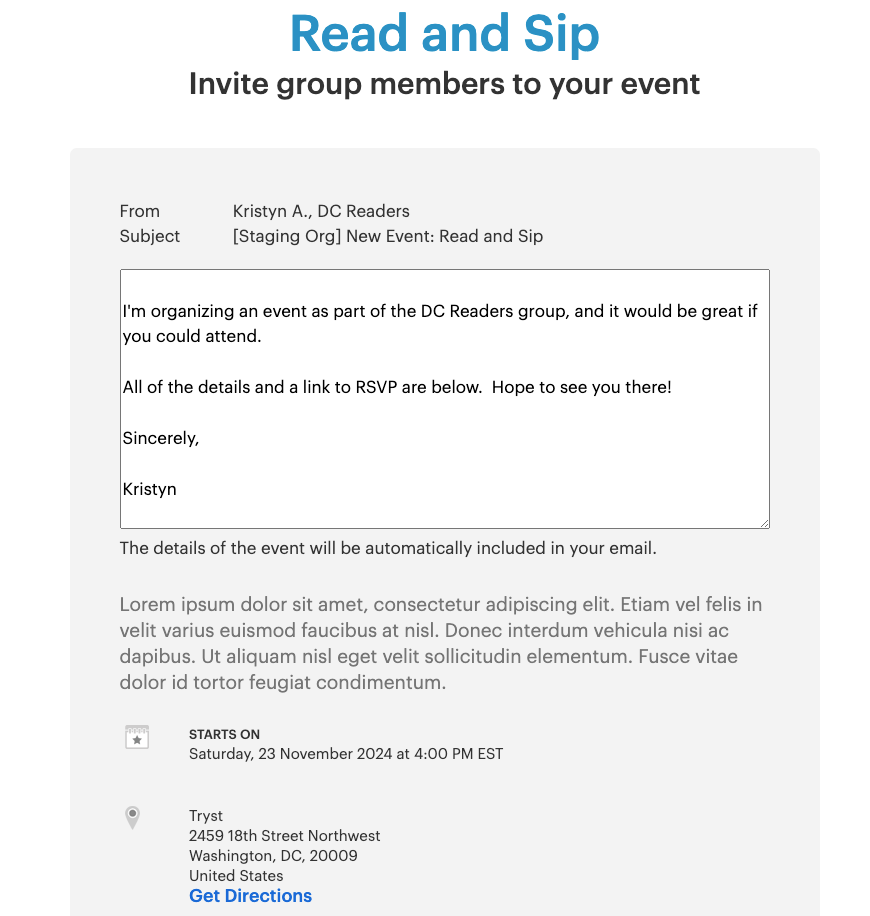 When the organizer clicks to Send the email, it will be immediately sent to group members and will not require moderation by admins.
When the event's moderation status is set to Good, it will be shown on the group's public pages.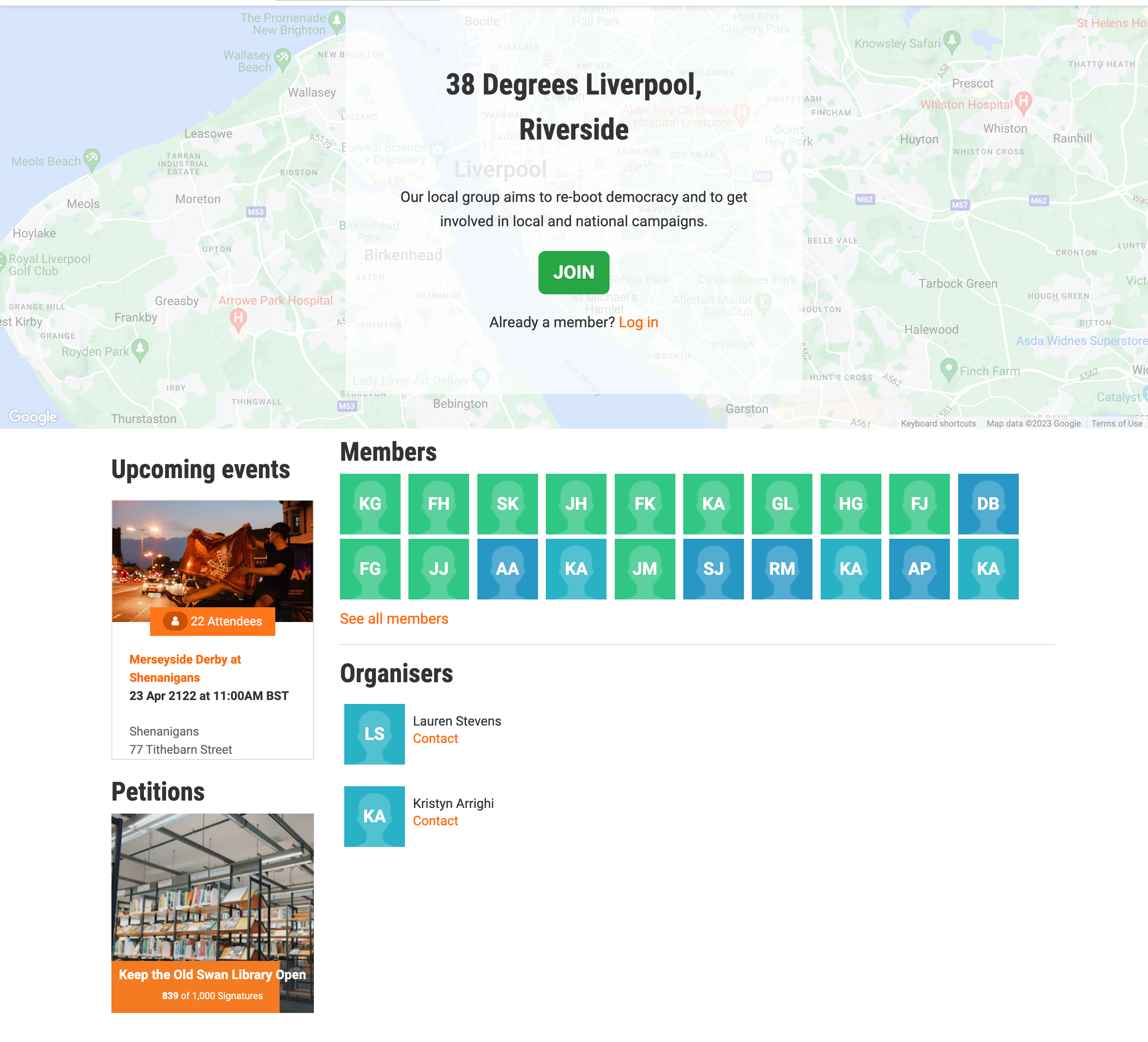 Event Image by Shaun Donnelly on Unsplash
Petition Image by Đăng Nguyễn on Unsplash
---
RSVPing to a Group Event
The event page for a group event looks like all other event pages except that it includes a link back to the local group in the Partners section.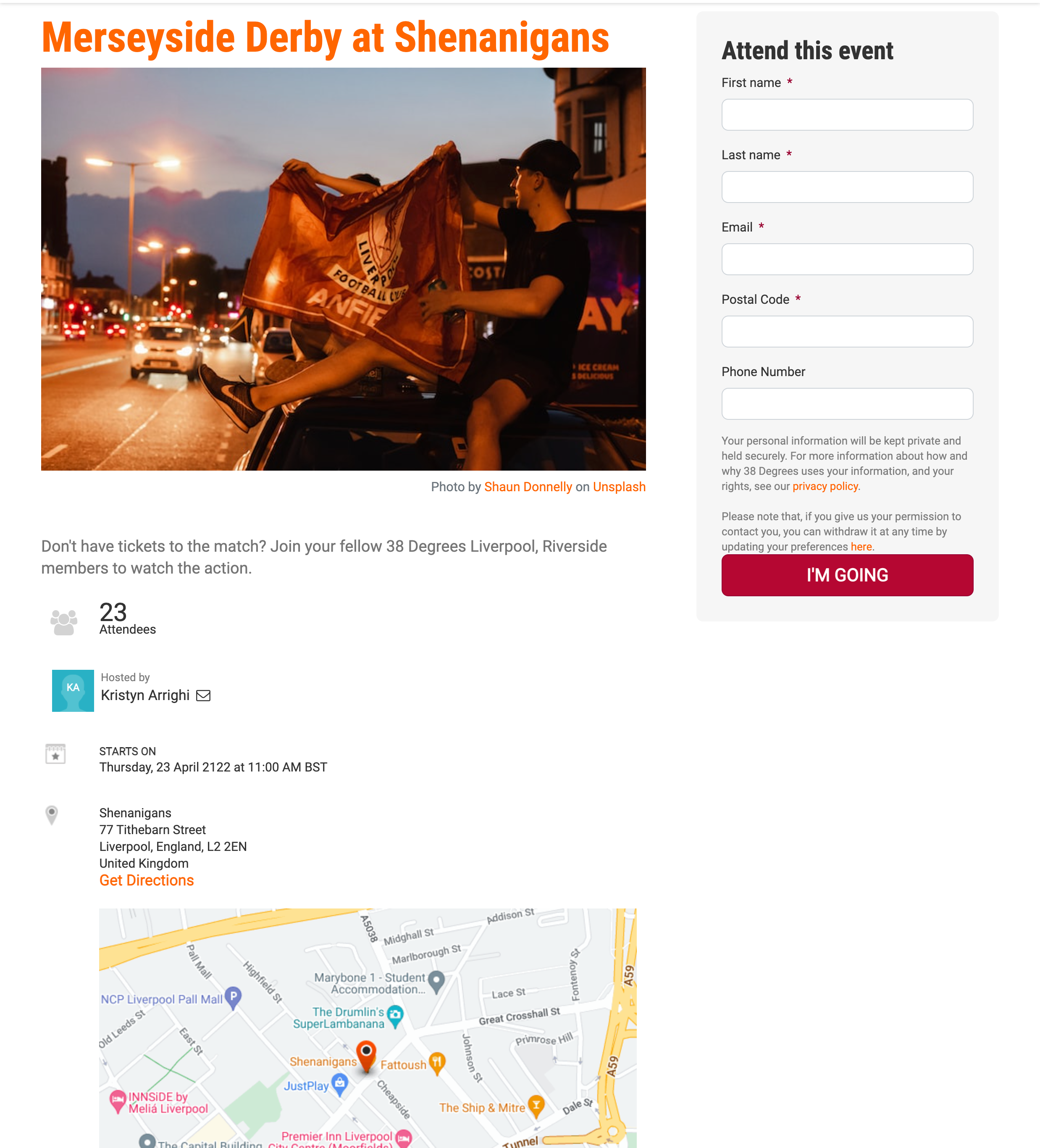 Event Image by Shaun Donnelly on Unsplash
When a user RSVPs to a group event, if they're not already a member of the group, they'll be automatically subscribed to updates from the local group, including messages added to the group's forum. We notify users that they've been subscribed to the group in a popup immediately after they RSVP.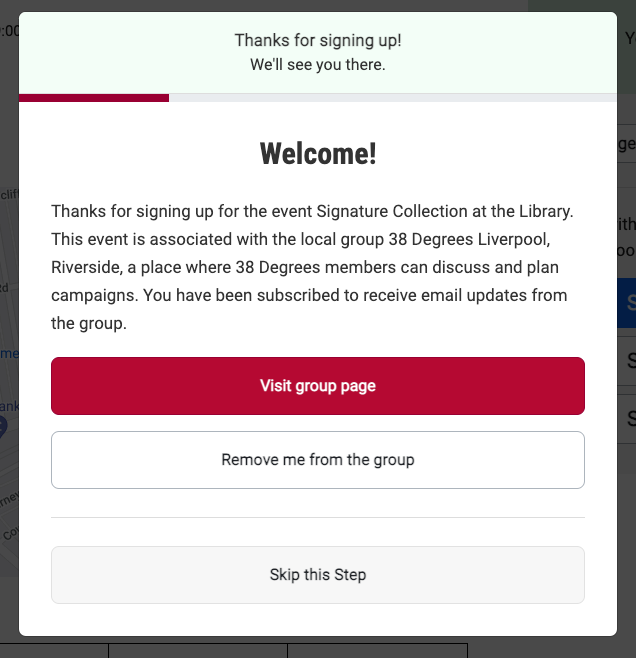 From this popup, they can choose to view the group page and create a full account. They can also remove themselves from the group if they don't want to receive updates about group activity. If they click to skip the step, they'll be asked to share the event on social media.